Young Bandits Pictured Showing Off Their Sophisticated Weapons In Zamfara [PHOTOS]
Some young bandit members terrorising the people of Zamfara State and other states in the North-East region have been pictured showing off several sophisticated and dangerous weapons in their possession.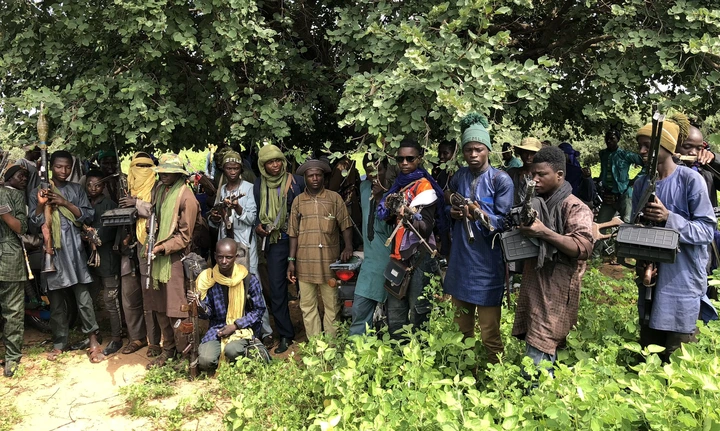 The dreaded armed bandits.
These armed bandits in the above photo have ignorantly and willingly embraced crime. It is really worrisome that these young men have been behind in the mass abductions, killings and other criminal activities being witnessed in the North-West region.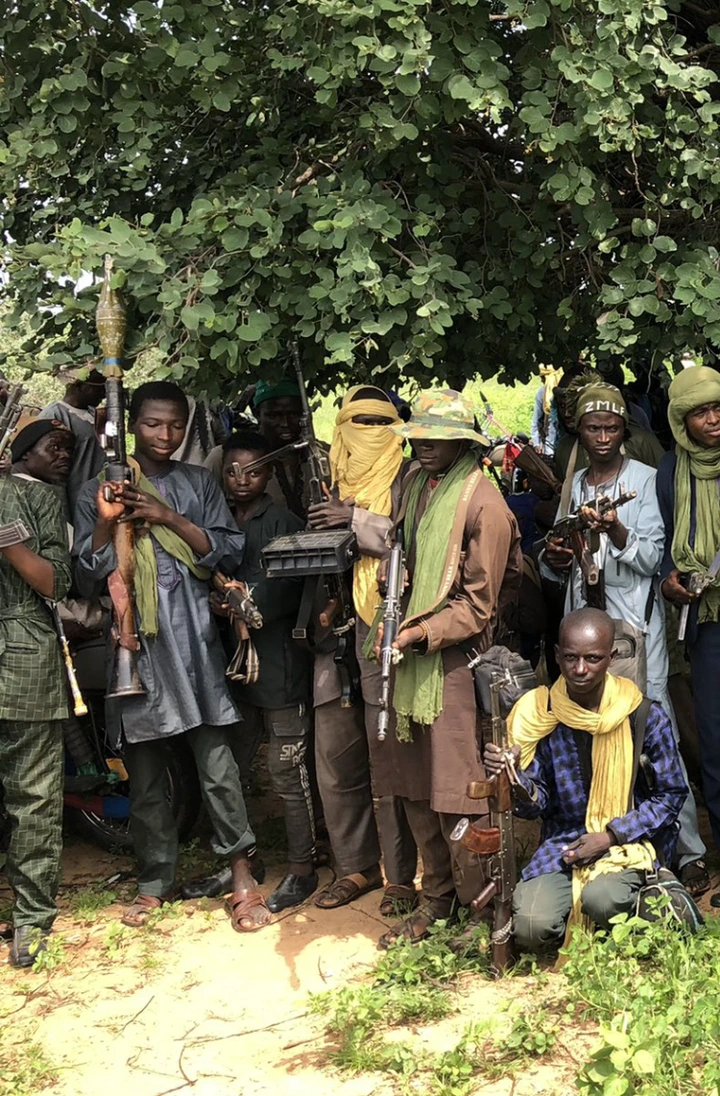 Young bandits wielding arms.
According to the photo which was originally shared by a security analyst, John Barnett, the terrorists displayed weapons like; RPGs, several AK-47 rifles, AK-103 rifles (now common in the region) and PKM machine guns.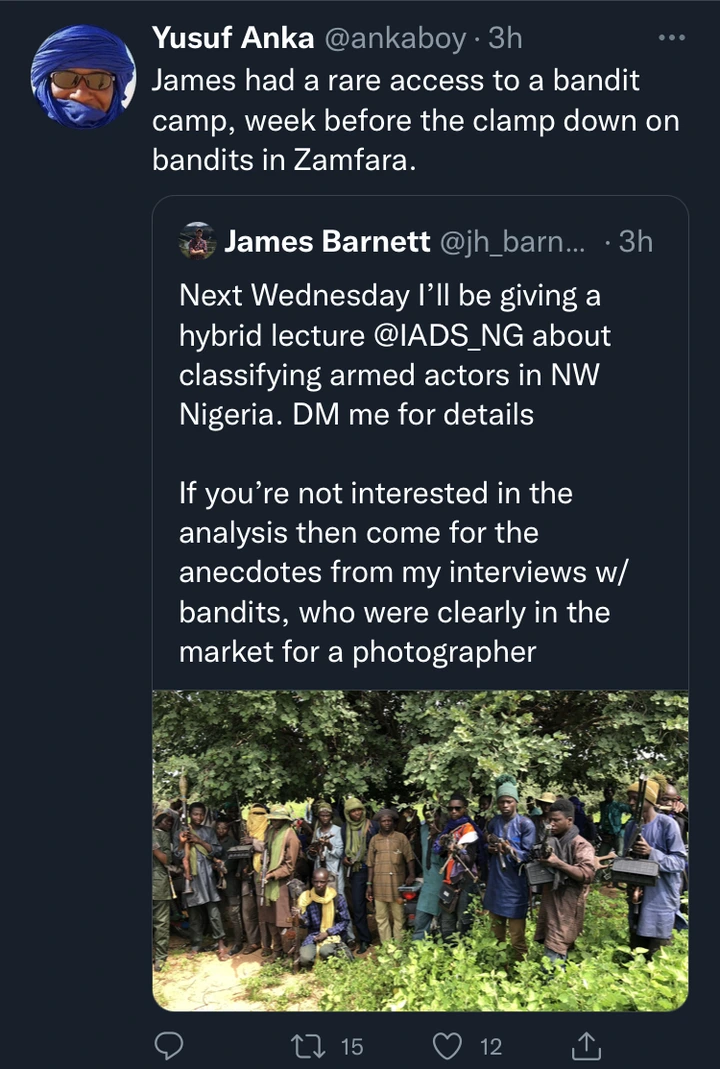 Right now, the small arms composition in the North-West is more diverse, and are mostly sourced from smugglers.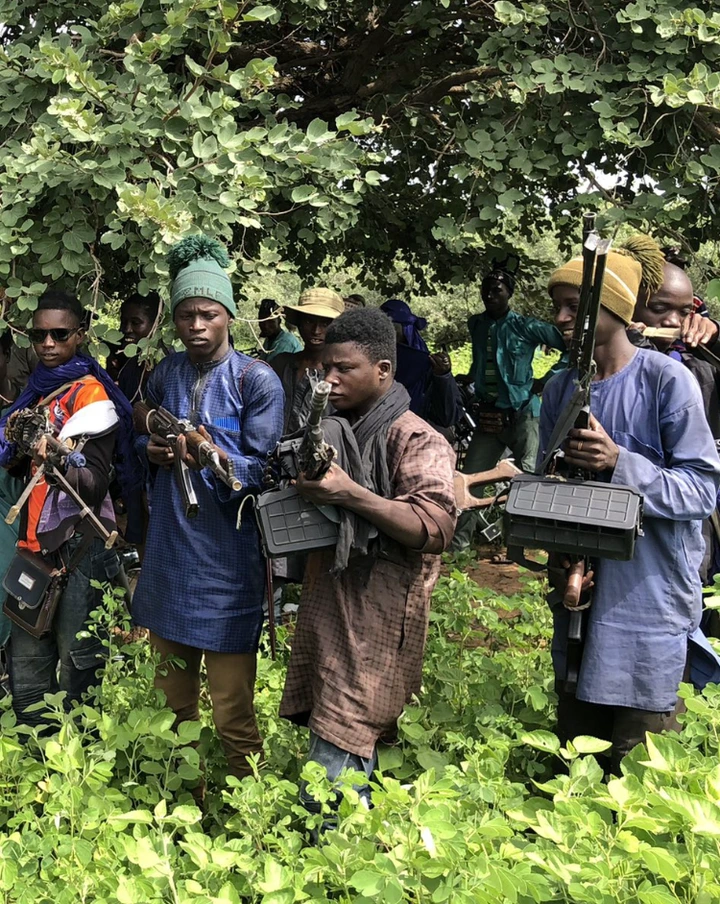 The Northwestern region of Nigeria was gradually turning out to be the new North-East before the present military operation became necessary.