"You Want To Use Me For Content. I Am Too Smart For That" -White Money Tells Angel
BBN Housemate, White Money, did very well to ignore fellow Housemate, Angel, when they had a misunderstanding in the garden earlier this evening.
Though, some viewers might not like what White Money did. However, I believe he made the right decision by avoiding any sort of altercation with Angel.
Earlier tonight, the Housemates were spotted in the garden talking about the situation of things in the House.
During their conversation, White Money pointed out that Queen and Cross look good together. At that point, both Housemates were sitting right in front of White Money in the garden.
That statement wasn't appreciated by Angel who was standing right next to White Money. However, she managed to keep silent as she stared at White Money with disdain.
White Money didn't notice Angel's countenance and he didn't hesitate to keep talking about Queen and Cross' compatibility.
He further said: "You might feel like I don't know what I am saying but it's the truth. No cap at all! Cross, I want you to have Queen all to yourself tonight.
When day breaks, I will start where my relationship with Queen ends. For tonight, I just want her to warm your bed".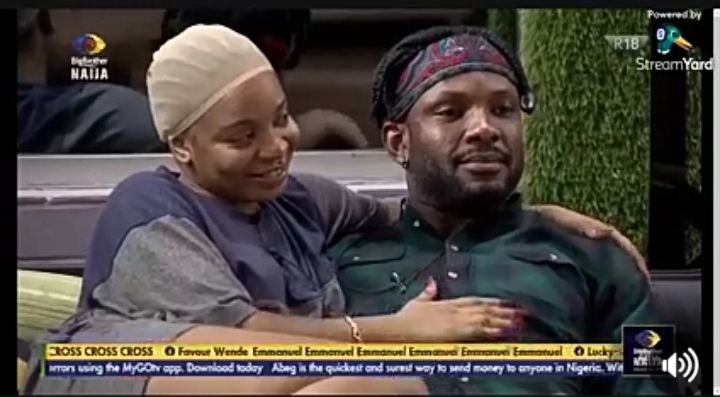 Angel believes White Money went too far with this statement. She decided to break her silence.
In reaction to White Money's statement, Angel said: "Do you have to crack that weird joke. It is unnecessary and you know that. It doesn't make any sense".
After Angel made this statement, White Money managed to escape a verbal fight with her. White Money believes Angel is trying to create a scene in the garden.
He said: "I know what you want and I won't give it to you. You want to use me for content; I am too smart for that".
White Money is known to be one of the smartest individuals in the House and I think he has proved that once again.
Angel clearly wants to engage in a verbal fight with White Money but the "smart" man didn't give her a chance to do that.