Why Maria's comment about turning off phones on Plane is Unprofessional – Opinion
Former BBNaija housemates, Maria and Pere in a moment ago on Twitter talked about the ethics of turning off phones during a flight. However, I believe that Maria's comment regarding the issue is not totally correct.
See the attached screenshot below;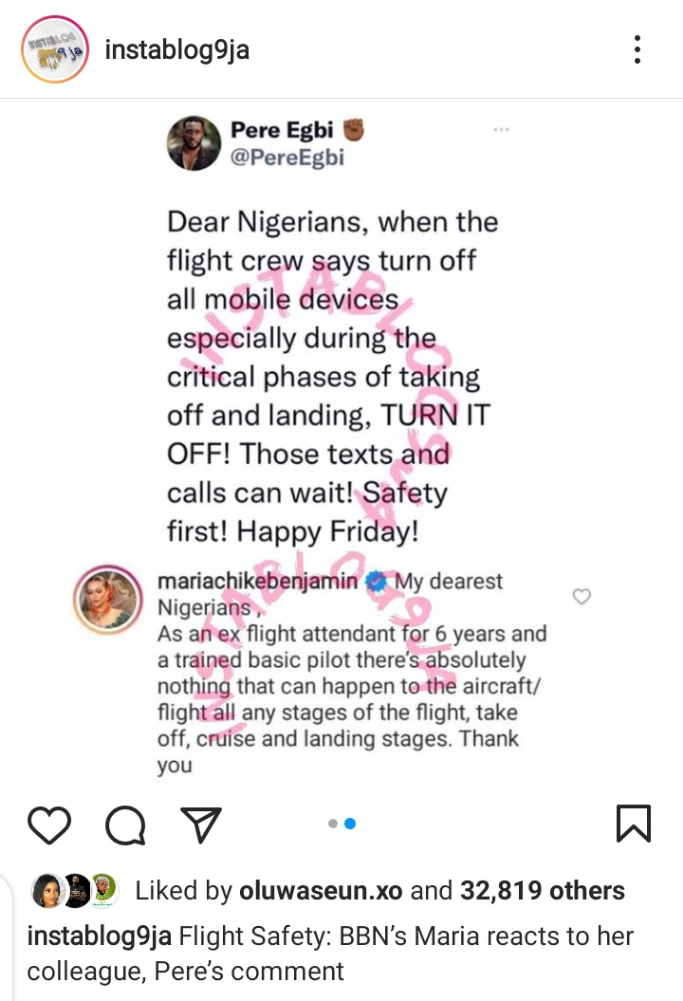 Photo credit: Instagram/ Instablog9ja
I find the statements unacceptable because it is clearly against the ethics of aviation anywhere in the world. As an ex-flight attendant for 6 years, Maria's remarks contravene her professional practice.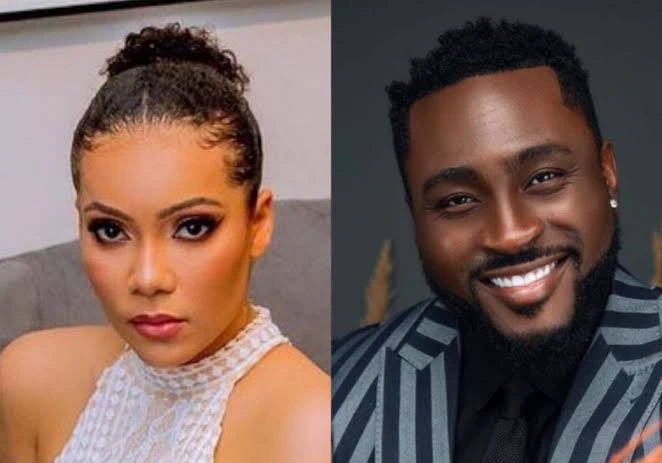 Photo credit: Daily Post Nigeria.
Customarily, flight attendants usually instruct passengers to switch off their phones during the take-off and landing. As a former air hostess, she must have given the instructions to passengers many times in the past.
Her statements implied that passengers can flout the instruction because nothing is absolutely wrong with it. This belied her practice as an experienced air hostess.
Her statement about aircraft are not just mere opinions; they are authoritative words of a professional in the air flight field. She is not expected to make such careless statements as an erstwhile air attendant.