Why Edouard Mendy's 65th Minute Yellow Card Was A Wrong Call By The Referee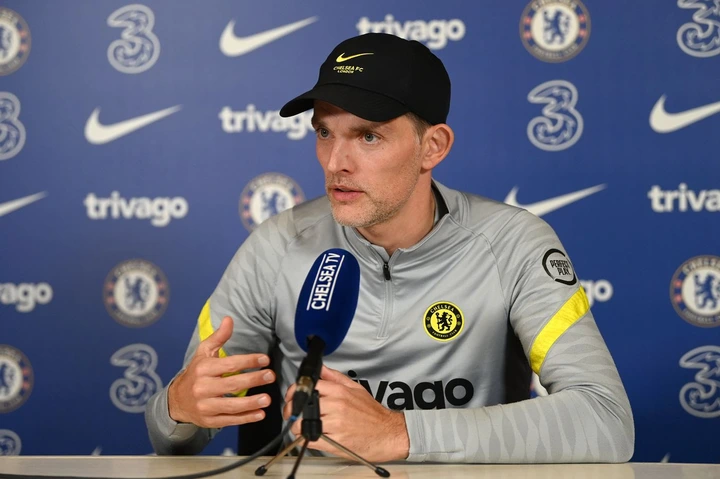 Photo Credit: The Chelsea Chronicle
Chelsea goalkeeper Edouard Mendy kept another clean sheet in today's game but he was on the receiving end of a yellow card, which has caught my attention.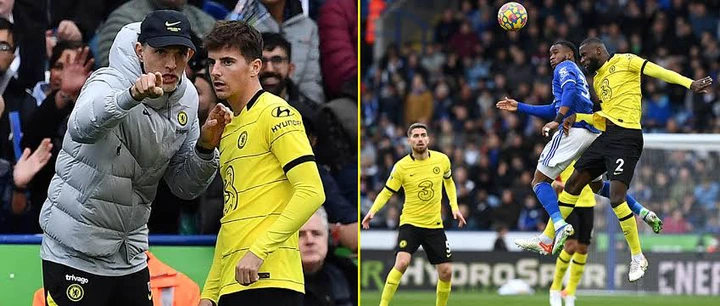 The November international break was expected by opposition fans to change Chelsea's momentum but the reverse is the case as the Blues continue from where they stopped before the break.
The European champions went riot at King Power Stadium as they beat Leicester City by 3 goals to nothing. Thomas Tuchel's side broke the deadlock in the 14th minute through Toni Rudiger, who slotted in Ben Chilwell's well-taken corner kick.
N'golo Kante doubled Chelsea's lead in the 28th minute with a long-range left-foot shot from outside the box 18.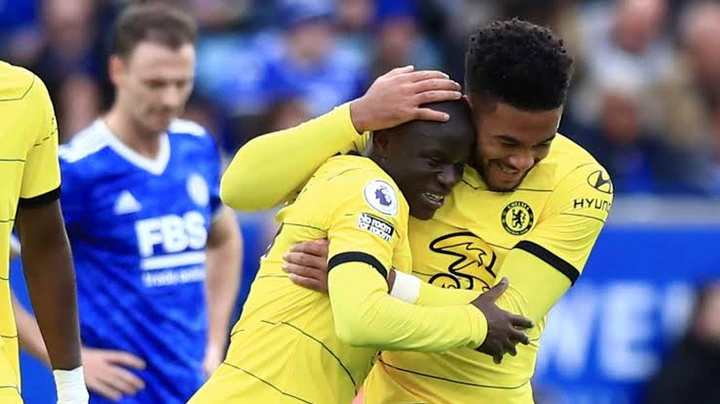 Photo Credit: Sky Sports
However, the 65th minute of today's game proved to be a time to talk about since the referee made a wrong call by handing a yellow card to Edouard Mendy.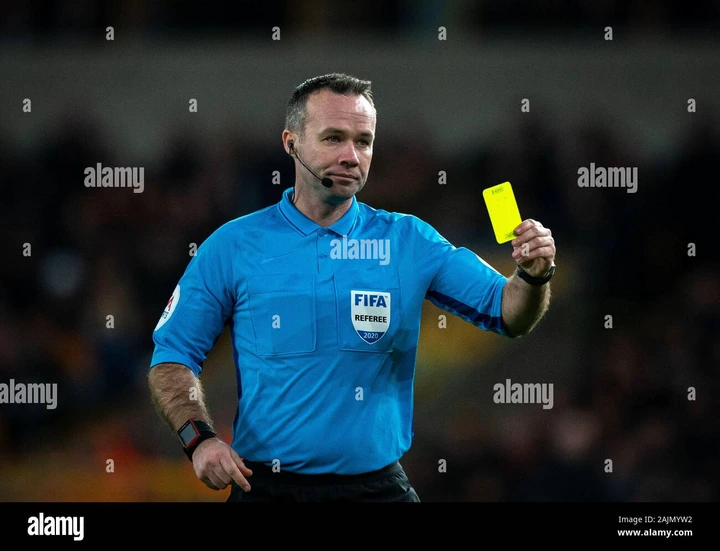 Photo Credit: Alamy Stock
The center referee, Paul Tierney supposedly yellow carded the Senegalese international for time-wasting but that was not the case, in my opinion.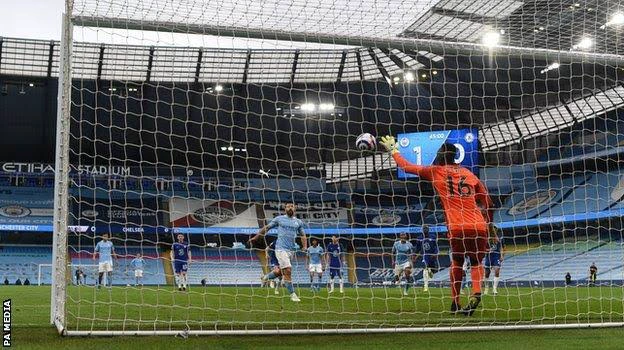 Photo Credit: BBC
With over 25 minutes more to play, how could someone start wasting time around that time, Mendy knows fully well that Chelsea needs to score as much as possible because goals determine title winner sometimes.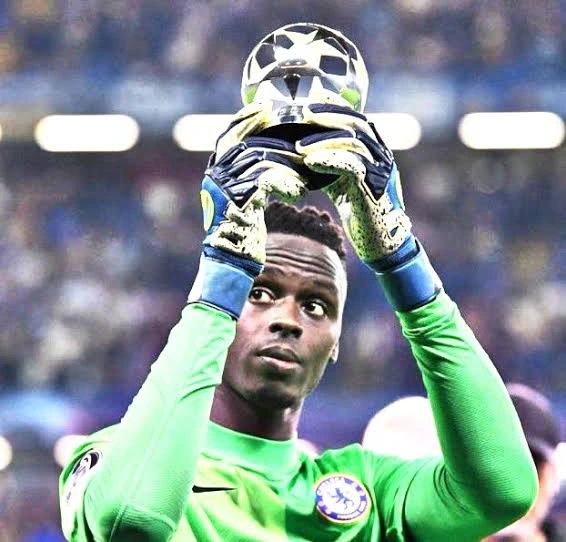 Photo Credit: Cbgist
The Blues goalkeeper initially had plans to start playing from the back but after seeing a lot of Leicester City players close to his box, he decided to tell his guys to move forward for him to kick the ball direct. That's the process that many other goalkeepers would go through in such a situation and they escape yellow cards, why should Mendy's case be different. Paul Tierney's call to yellow the Blues goalie was a wrong call and the European champions need to appeal it.