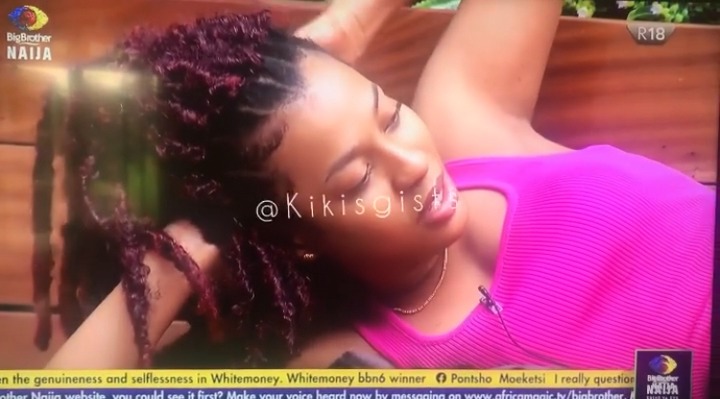 Nini reveals that WhiteMoney didn't answer Ebuka's question properly last night.
The camera focused on Nini, Saga, Liquorose, and Emmanuel discussing in the garden. Nini decided to engage them in a discussion about last night's eviction show.
Below is the breakdown of their discussion.
Nini: I think WhiteMoney didn't answer Ebuka's question properly. We usually answer Ebuka's questions like we don't know what we are doing.
Saga: Ebuka's question was straightforward.
Nini: Ebuka asked WhiteMoney do you mean if you didn't perceive Nini as viewers favorite Cross should have apologized to her? WhiteMoney was just going back and forth. So if I was not the viewer's favorite he wouldn't have advised Cross to apologize.
As expected, Nini's statement got a lot of comments on social media.
Gbenga: Nini and Saga should leave the house. They don't add anything to the house.
Tunde: So, he should have been direct with his answer.