Video: Comic Actor Chief Imo Visits An Old Woman That Paid His School Fees Years Ago. Renowned comic actor and filmmaker Longinus Anokwute well known as Chief Imo dropped a video of his visit to an old woman who touched his life when he was still young. He made this visit with his look alike elder brother, sisters and other family members.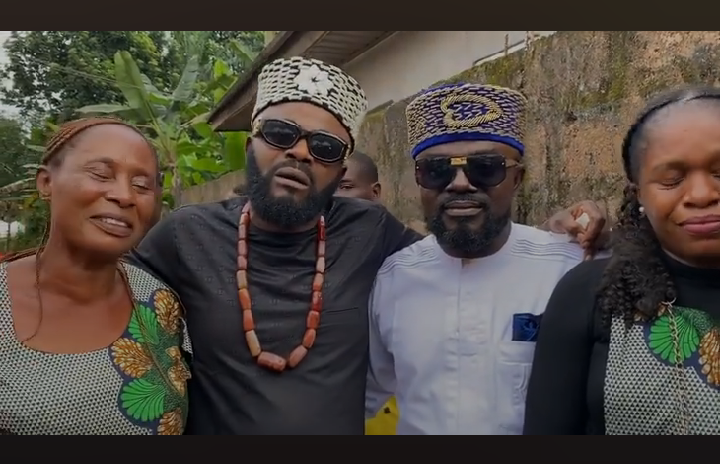 According to the actor, long time ago when he was in secondary school, he was sent out of school for not paying school fees. On his way home, he met the woman who asked what happened. He narrated his ordeal to her. The woman then told him to come visit her so she will give him the money.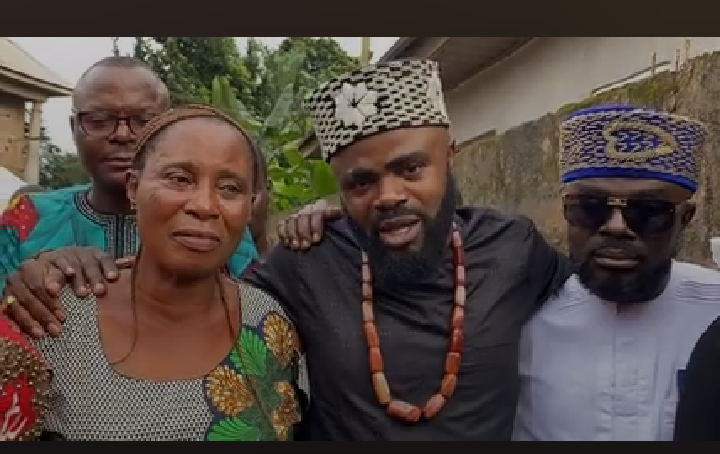 Chief Imo said she didn't stop there, he said the old woman always check on him and his siblings. Now he is here to bless and thank her for all her good deeds in his life. He advised his followers to always do good because no one knows who will be king tomorrow.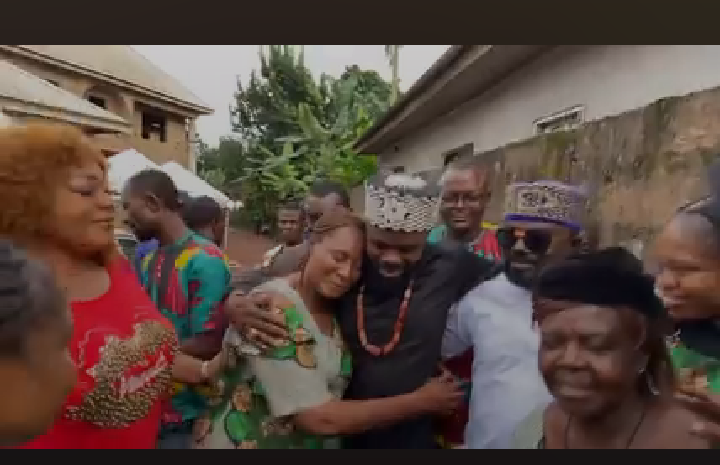 Below is his caption on the video he posted:
"@chiefimo: #I_didn't forget!!! Listen
attentively….. the good seed she sowed in my life while I was still growing up… #l_didn't forget!!!
This woman here paid for my school fees the day she learnt that I wasn't in school because of school fees! Be good to that child around you…. no one know who'll be king tomorrow….!"
Video link: https://www.instagram.com/tv/CTp2yi-ls8E/?utm_medium=copy_link