Tiwa Savage – I was almost slapped the day I went to the beach without security
Popular celebrity and female singer Tiwa Savage has taken to her Instagram story to narrate the experience she had, in the hands of her fans, the day she went to the beach alone, with no bodyguards or security men. It's more of a trend these days that once someone becomes popular, her security becomes a thing of great concern as she'll be concerned not only about being kidnapped, but also being harassed by fans in the name of trying to reach out to them, especially as she's expected to share money around because of her personality.
Source: IG tiwa savage Instagram post
That's almost the case of Tiwa Savage, as she explained that it was a mistake she once made by going to the beach without security and thus giving out some cash that was assumed to be small. In her own words but in Pidgin language, "I nearly got slapped that day," which literally means that she was almost slapped, as it's obvious that her money wasn't seen as being enough due to her calibre of person.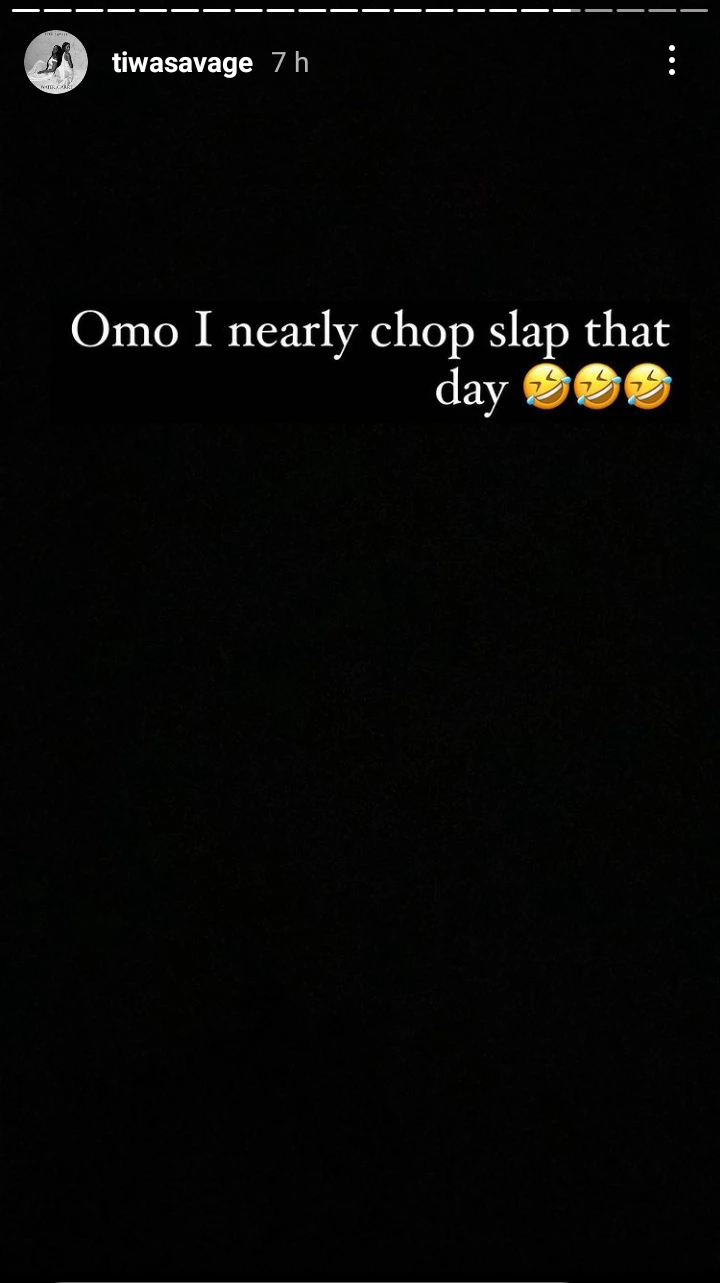 Nevertheless, she expressed her love for her fans, but, due to her experience, said she's doing that from afar to obviously avoid a repetition of what almost happened the last time.