A spokesman of the Amotekun security corps has revealed some of the tactics employed by some suspected ritual killers arrested in Ibadan, Oyo State. The arrested suspected killers and the corpse of their victim were paraded in at a facility of the Amotekun corps in Ibadan.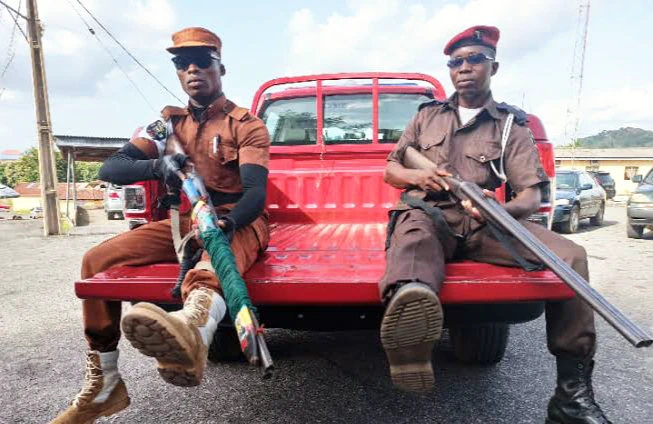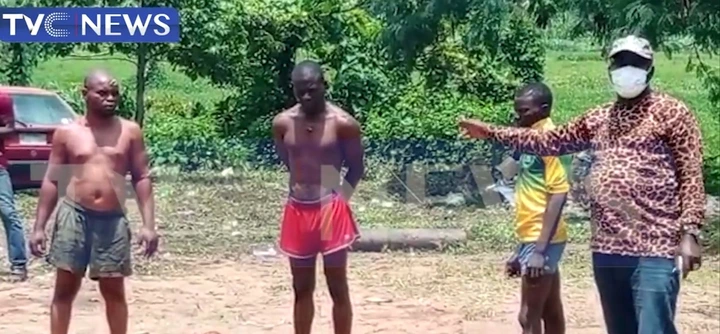 Three suspects identified as Muhideen, Abdulrasheed Olanrewaju and Ismail have been arrested in Oyo State by officers of the Amotekun security Corps. The suspects have since been paraded while the corpse of their 73-year-old victim was recovered from a shallow grave. A spokesman of the Amotekun spoke during a visit by TVC News.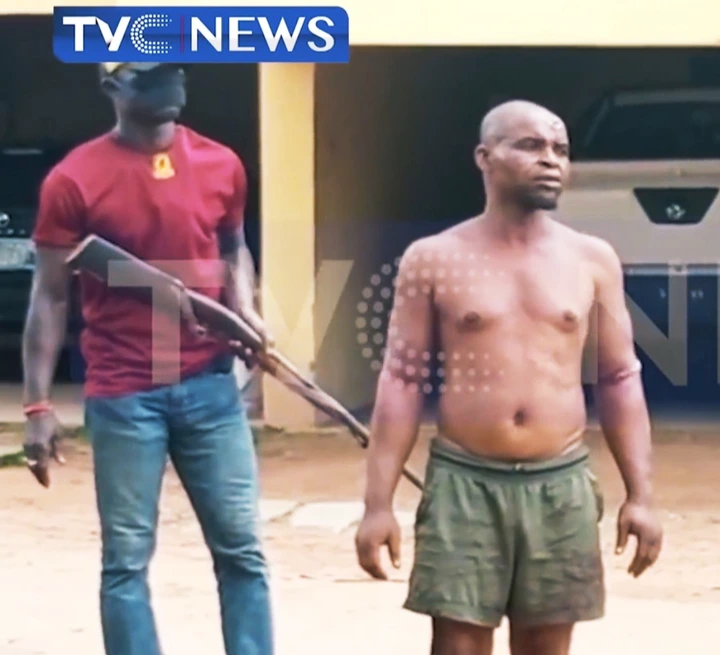 Speaking during the visit, the Amotekun spokesman said, "The suspects confessed that they use a traditional charm known as 'Olugbohun' to hypnotise their victims into following them. Once they employ the charm in speaking to any individual, the victim will be hypnotised and go with them. They captured their 73-year-old male victim in the night, but they kept him alive till the next morning. In the morning, they took their victim to a room where the trio beheaded. One of the suspects strangled the victim while another held his legs. The Muslim cleric brought the knife that was used in beheading the victim."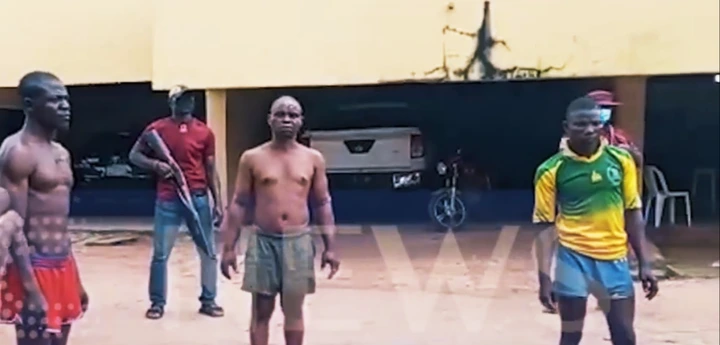 Speaking further, the spokesman added, "The victim's head was handed over to one of the suspects and he took it home. We arrested the suspect that was given the victim's head at his house, but we discovered that he had already burnt the victim's head in a pot. We brought the pot and the remains of the victim to our facility."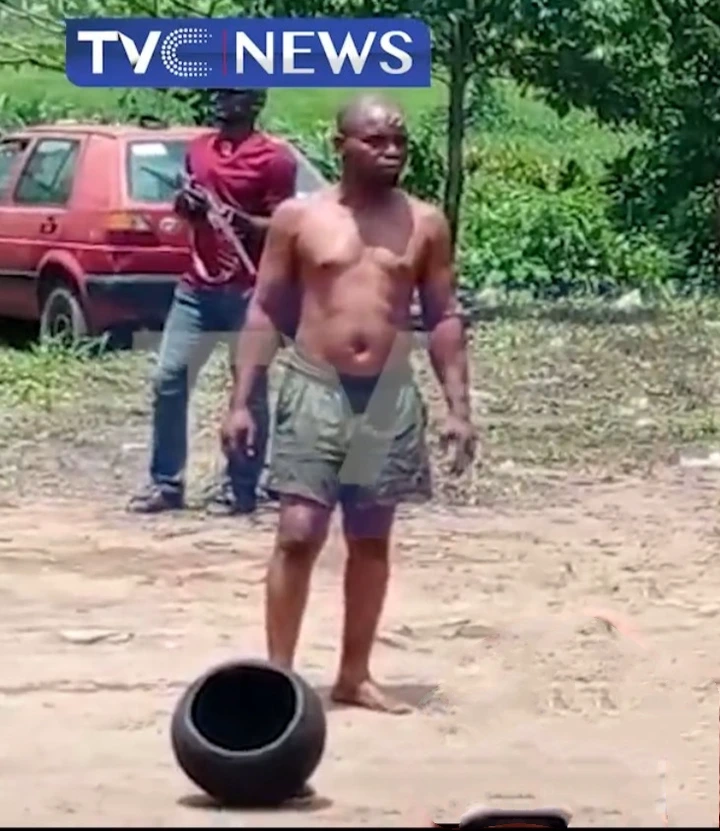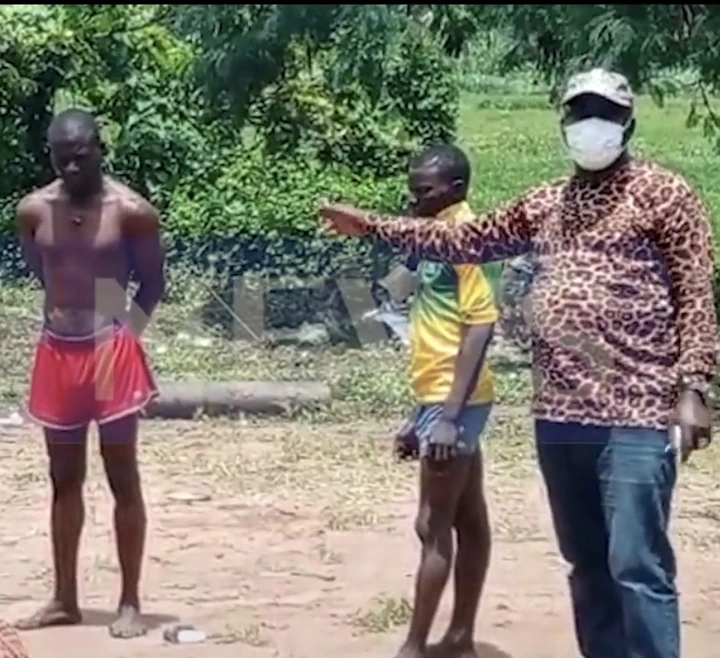 Click here to watch the video.