See What Destiny Etiko Reveals After Checking Up On Ugezu
Actress Destiny Etiko has calmed the tension among fans of Nollywood actor, Ugezu Ugezu who was allegedly involved in an auto crash a couple of hours ago.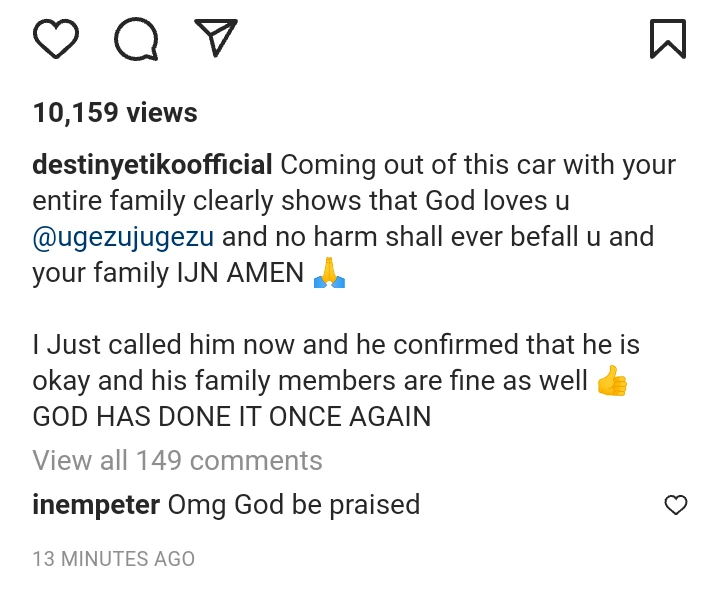 The colleague has revealed that she had called the actor to check up on him. "I just called him now and he confirmed that he is okay and his family members are fine as well," Destiny Etiko wrote. After seeing the photos of the wretched car, Destiny Etiko stressed that God is wonderful and is the only one who had saved the life of the actor and his family members. "Coming out of this car with your entire family clearly shows that God loves u @ugezujugezu and no harm shall ever befall u and your family IJN AMEN."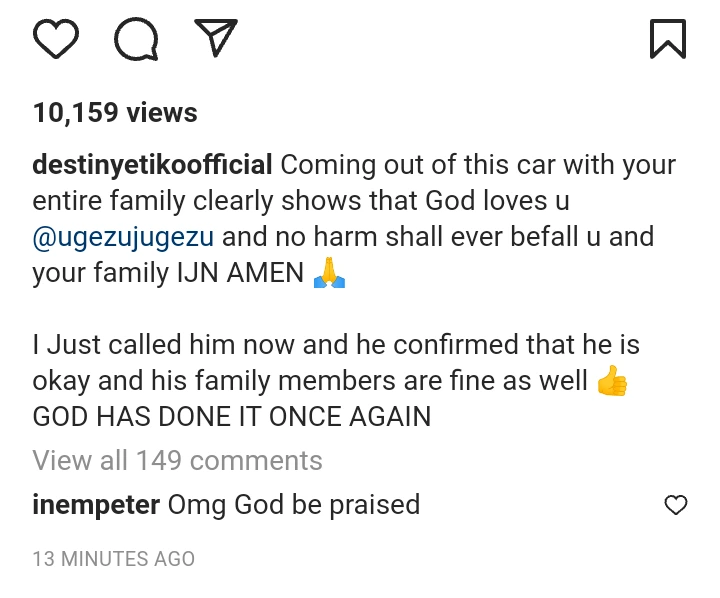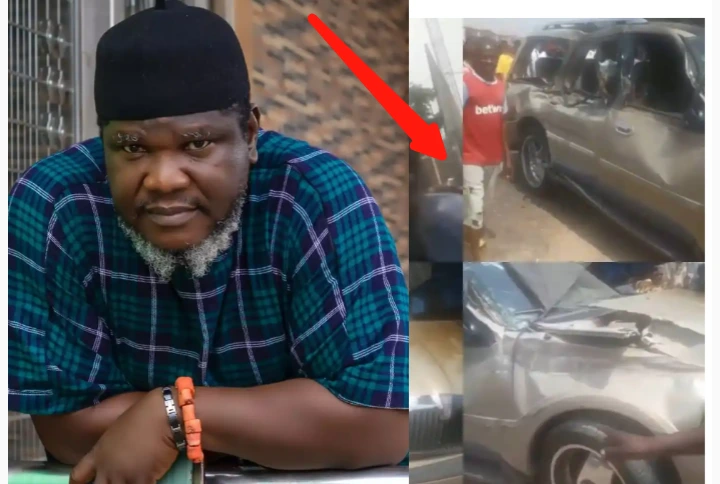 Filmmaker, Ugezu Ugezu, and his family members survived a ghastly car accident today January 23. The incident happened at Upper Iweka Road in Onitsha, Anambra state. Thankfully, he and his family came out unhurt.