See Major Reasons Why Zazuu Zeh Is Still Trending
In the Nigerian music industry, to become popular in December as an upcoming artist is very hard, but Habeeb Okikiola popularly known as Zazuu Zeh(stage name Portable) as proof that nothing, not even timing could stop his break out in the music industry.
Zazuu has been trending for one or two reasons since he broke out in December 2021. Taking a good look at the artist, it is noticeable that there are three major reasons why he's always trending.
1. His on-stage and off-stage life is dramatic.
You don't need to follow his music, or lifestyle before you would notice that Zazuu's on-stage and off-stage are dramatic. He is always pulling one stunt or another. And most of the time, he doesn't do it intentionally. That's how he is.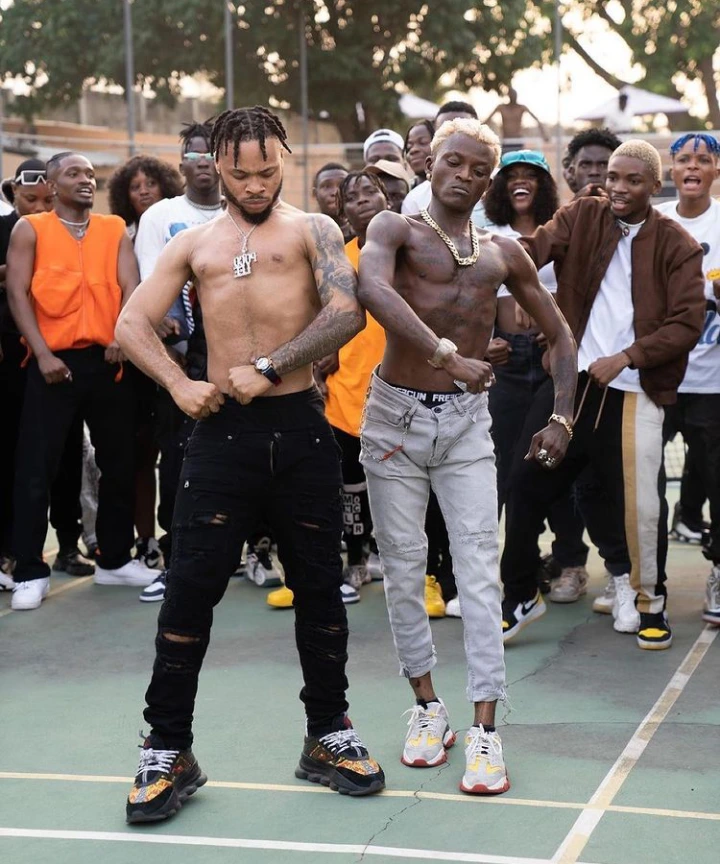 Poco Lee and Portable doing his famous gesture. photo credit: Instagram(@portable_omolalomi01).
People love to see drama. It keeps people entertained, makes people laugh and that has been the major reason why almost everyone wants to read about Zazuu's recent actions, either on-stage or off-stage.
2. He takes his action not considering the unseen rule and regulation governing entertainment industry.
I guess this has been one of the major reasons why Zazuu is unique. As a new artist, there are things you are not to do publicly, or what you are to accept from your Superior in the industry because you are just growing, and you depend on them. Zazuu doesn't care about this.
Circumstances that have proven this claim are what happened between him and Poco Lee and also Kogbagidi. When he noticed that it was looking as if Poco Lee is the owner of his music that gave him his name "Zazzu Zeh" ft Olamide, he quickly voiced out and slammed Poco Lee. The words he used in that video are still trending and being used till today. Kogbagidi has been helping him in his career, even before he became famous, but he has always come out to expose what Kogbagidi has been doing to him, and how unfair he thinks it is. If it had been other developing artists, they would have been quiet about it because they wouldn't want to expose their helper, or be scared they might lose the fame.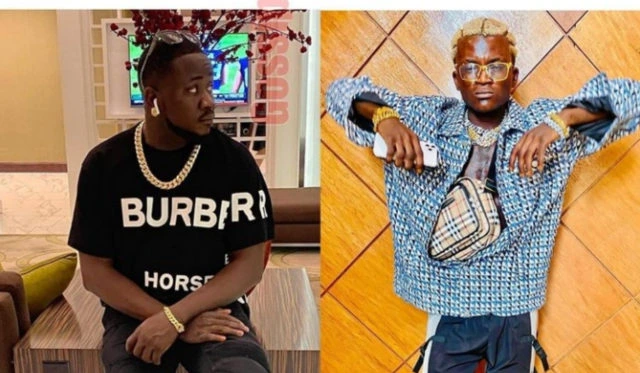 Kogbagidi on black shirt, Portable in light blue. photo credit: notjustok
3. He is from the street.
Zazuu is not reluctant in showing where he came from, and his actions have shown that he has been in the street for a long. If you noticed, he hasn't gotten used to the Celebrity lifestyle. The street in him always surpass his Celebrity lifestyle.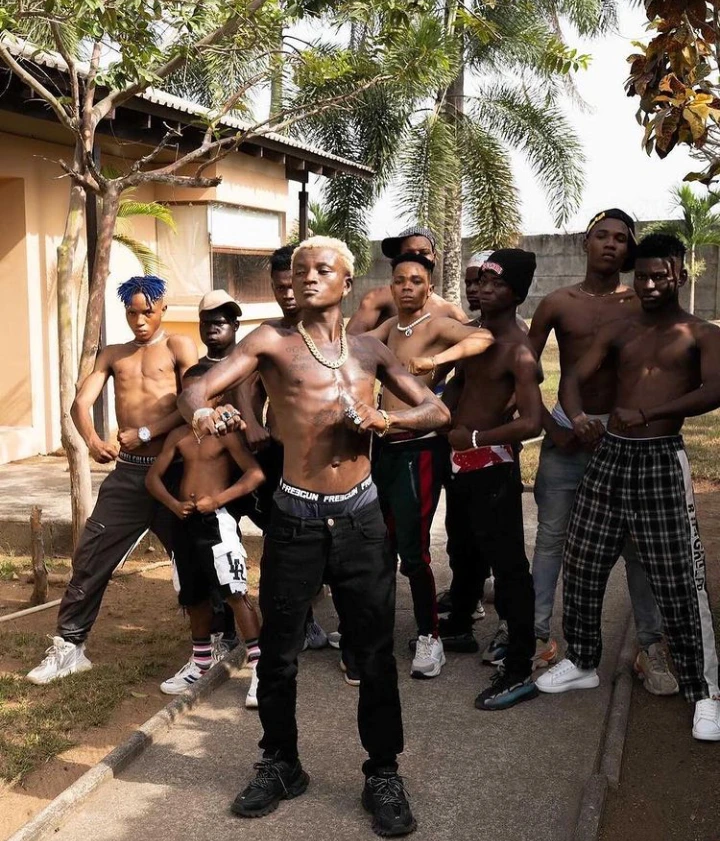 Zazuu on the street with boys doing is famous gesture. photo credit: Instagram(@portable_omolalomi01)
Nigerian street boys and girls can make you trend without much effort. Hyping is what they are used to. And when they love you, they follow whatever you do and act as your marketer even without knowing you one on one.