Reactions As Angela Okorie Shares Pictures Of Effigies Of A Man And A woman Tied Inside Bottles. Few hours ago, Nollywood actress Angela Okorie took to her verified Instagram account to share a picture of effigies of a man and a woman tied together inside bottles.
See the post by Angela Okorie below.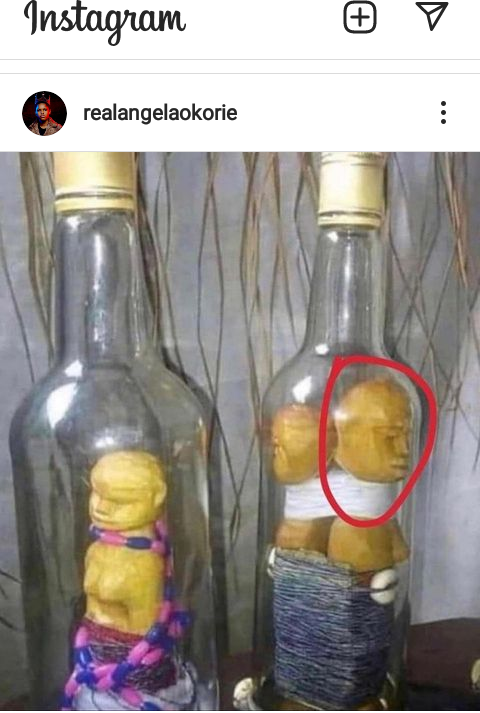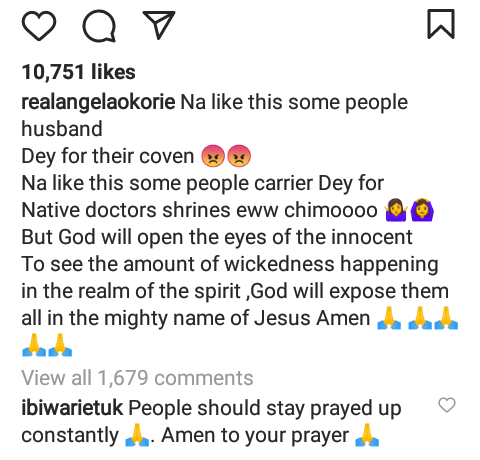 What you are seeing above is the 'Juju' (black magic power) some wives go to the native doctors to prepare for their husbands to ensure their husbands stick only to them.
After Angela Okorie shared this picture above on her verified Instagram account, different Instagram users have taken to the comment section to share their opinion on this.
Below are different reactions from the comment section of the Instagram account of Angela Okorie.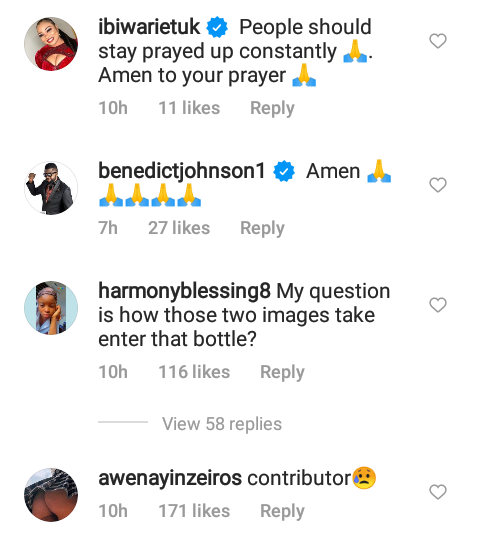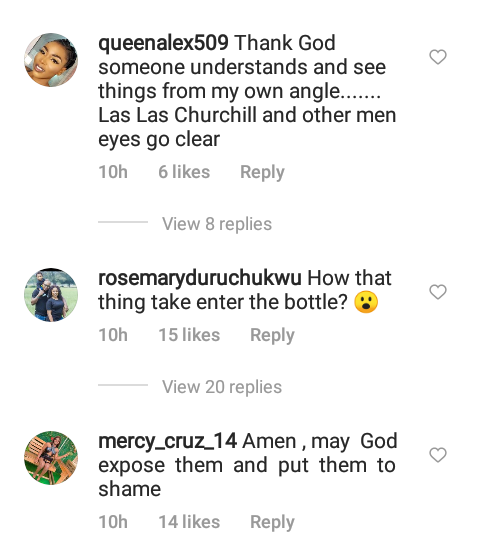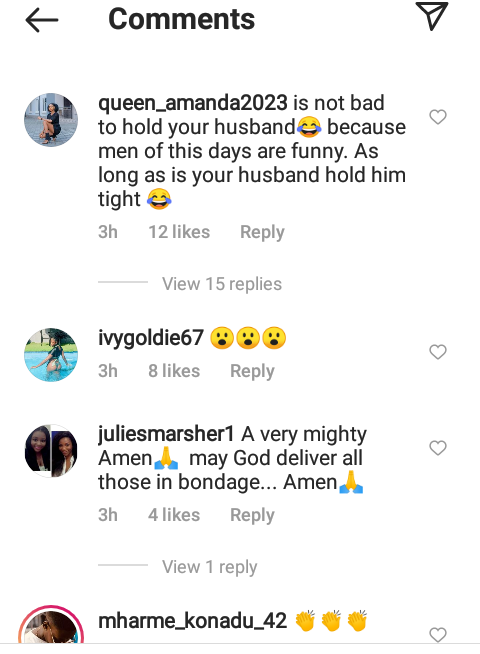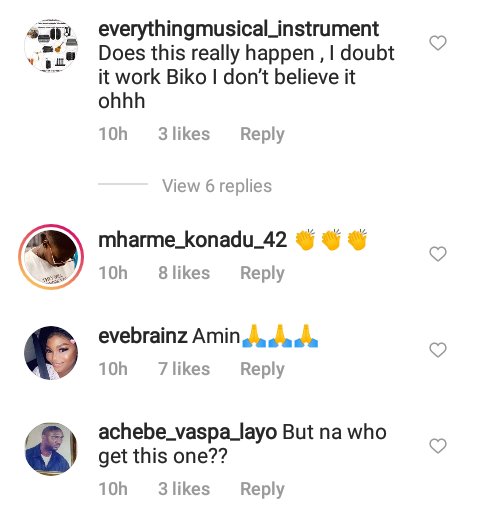 For me, I don't believe in 'Juju' (black magic power). So it cannot work for me. However, those women who have been visiting different native doctors (Baba Alawo) to tie their husbands down only to themselves should please stop and set their men free.
You don't need Black magic power to tie your husband down. Tie him down with good loving and prayers.