Popular Cross-dresser reveals the reason why he rejected an Endorsement Deal. A Nigerian cross-dresser popularly known as Michelle Page has taken to his Instagram page to reveal the reason why he turned down an endorsement deal. Check out the screenshot below for more details;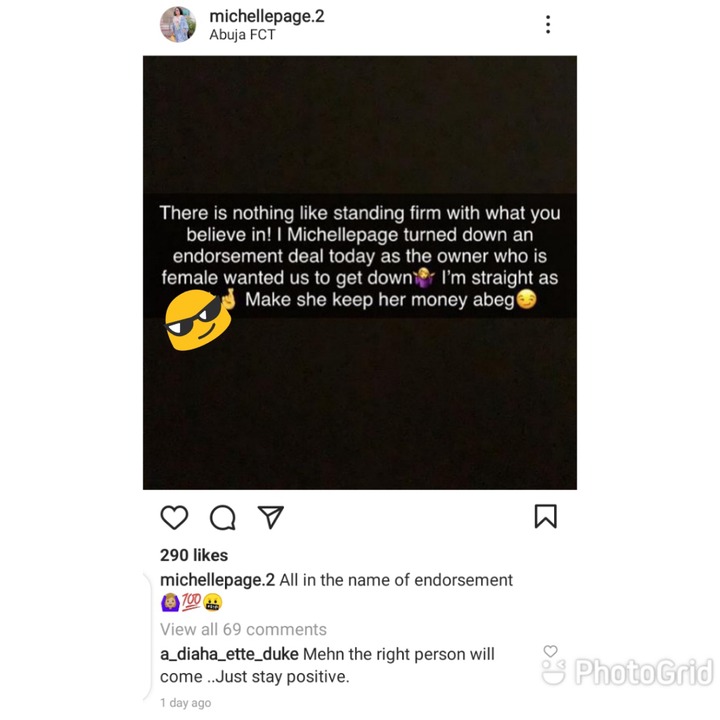 Michelle Page announced that he rejected the deal because the owner of the endorsement, who happens to be a woman, made romantic advances towards him. He noted that he's a straight female.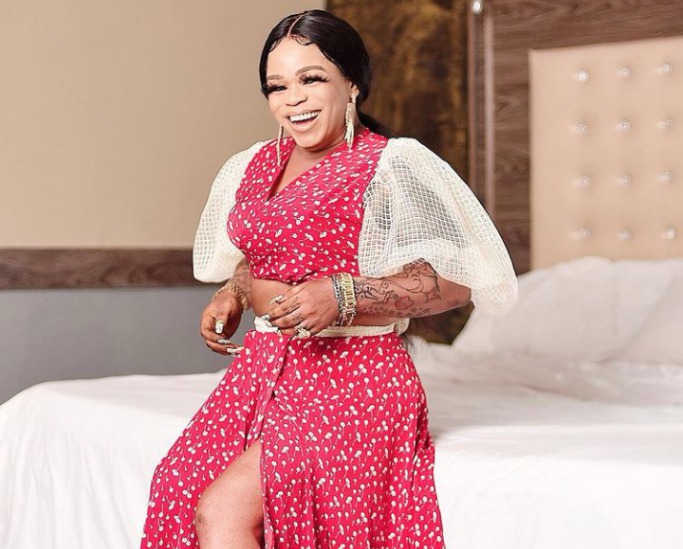 The popular cross-dresser used the opportunity to advise his fans to stand firm in what they believe in. "Make she keep her money 'abeg', all in the name of endorsements," he wrote.
The act of rejecting endorsement deals is rare among celebrities. This is because endorsement deals is a source of money and fame for celebrities.
Michelle Page is one of the most popular cross-dressers in Nigeria. Although the Abuja-based socialite had signed many endorsement deals in the past, she swore never to compromise her ideals for endorsements.