Outside the house, we can do anything and whatever you want- Whitemoney
There has been some form of back and forth conversation between Whitemoney and Queen who are both housemates in the Big Brother Naija house as regards their relationship.
As a result of this, Both housemates decided to have a conversation with a view to settle their differences and move on as friends in the show.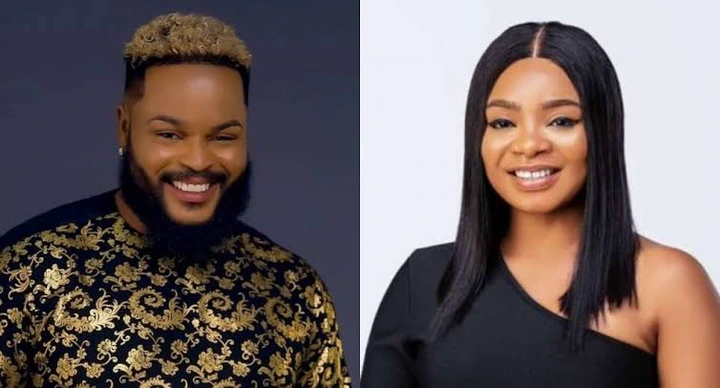 The housemates had a serious misunderstanding on Thursday due to Whitemoney's closeness to Jackie B after Michael left the house on Sunday.
In Queen's defence, she said she likes her friend being with her 100% and if for any reason they want to have some other friends, they would have to notify her first.
Though, Whitemoney was not having any of it as he continued to tell her she is just a friend and therefore, see no reason why he has to get permission from her before making friends with any other housemates in the house.
Due to the misunderstanding between them, both housemates decided to distance themselves from each other.
On Friday, after the Arena game, they both apologised to each other and the matter was put to rest.
This evening, before the Saturday night party, both housemates were seen in the blue room discussing and we could hear Whitemoney telling her that "Outside the house, we can be the closest of friends or even the worst enemy ". He went further to say "the person you think I am leaving you for may not even be my friend outside the house, ao let's wait and see what happens outside the house".
Was this article helpful?
Kindly leave a comment below and also don't forget to like, share and follow us.