NDLEA Parades Comedian De General House
A few hours ago, a video came surfacing online in which a popular Nigerian comedian De General was being assaulted by NDLEA officials during a duty call at his house last night.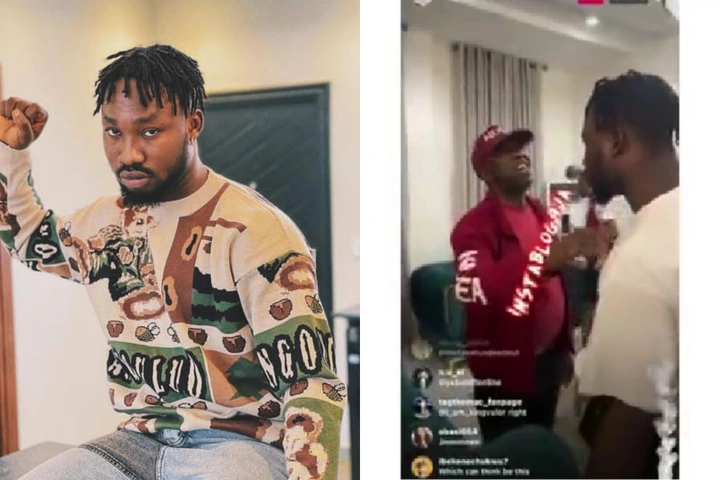 De General and NDLEA officer.
According to reports, the famous personality was in his house when some NDLEA officials paid him an unexpected visit at midnight. The officials were also seen assaulting the comedian as they accused him of harboring and taking drugs.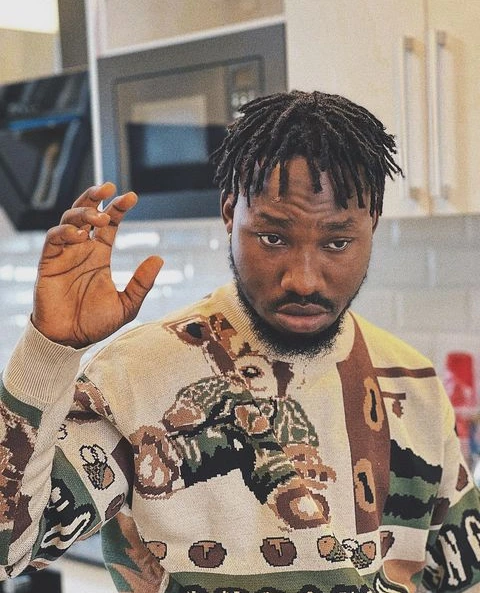 De General.
However, the celebrity stated that he is not into drugs, and also questioned them on why they evaded his house at midnight which is very unprofessional.
Instead of answering his question, the officials took things far as they beat him up and arrested him.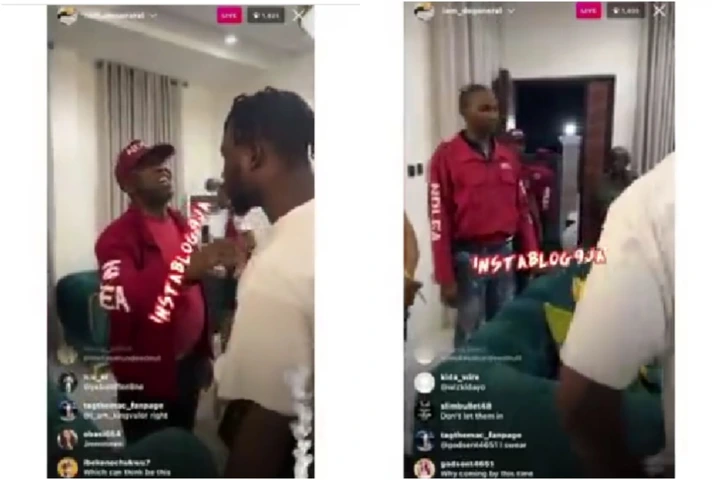 This then brought about a query of if De General is a druggie as the NDLEA officials claimed.
Responding to this, I would say he is not guilty as there is no concrete evidence to back these claims, nor has the celebrity shown any sign of drug intake.
What is your take on this?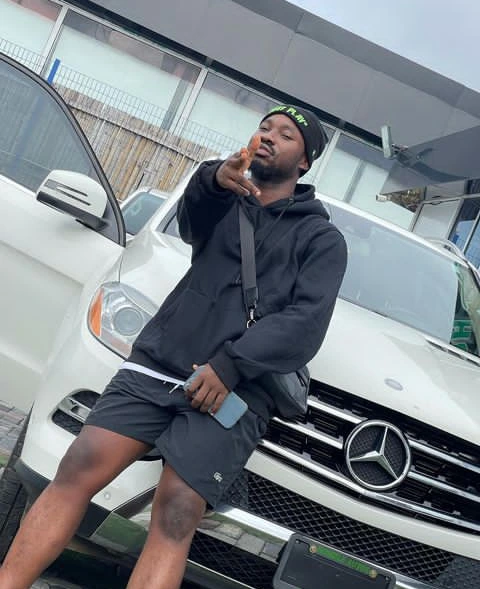 Feel free to share your thoughts in the comment section and follow my page for more latest updates and hot gists.