'My Mother Is Not Dead, She Was Diagnosed With Stroke' – Iyabo Oko's Daughter. One of the children of the veteran actress, Iyabo Oko, Olamide Oduola has debunked the rumour of the death of her mother. Iyabo Oko is reportedly sick. According to her, she started receiving some calls from people who told her that they heard about the death of her mother. She said she told them that her mother was not dead. She disclosed that she was the person who had been staying with her mother in the hospital.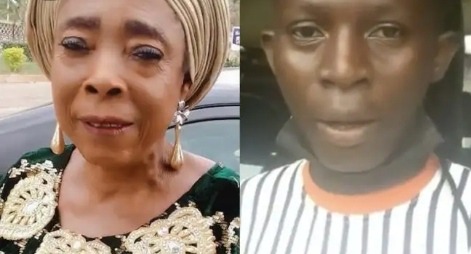 It was learnt that when BBC Yoruba met with Ewa Adegoke, one of the children of Iyabo Oko, she informed them that her mother has become ill for five years after she was diagnosed with stroke. That is why she was taken to Indian hospital for treatment. She was treated and later came back to Nigeria.
Since she returned from India, her children have been taking care of her because she could not act again because of her health.