"May God Bless You Forever for What You Did For Nigeria, Africa and The Black Race" – Reno to GEJ
Special assistant to president Goodluck Jonathan in person of Bemigho Reno Omokri, has penned down a powerful birthday message to the former president on the occasion of his birthday today.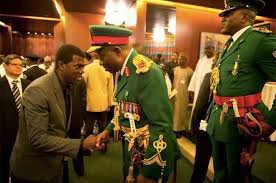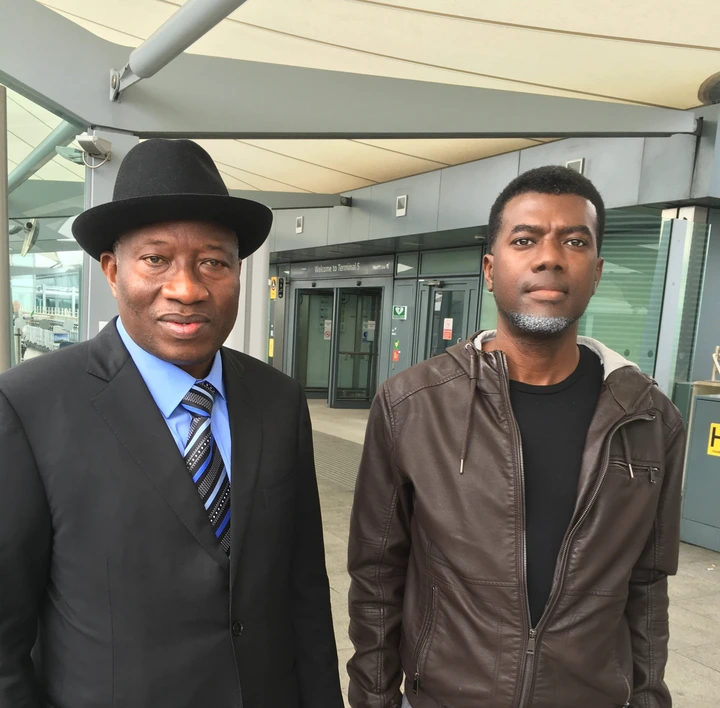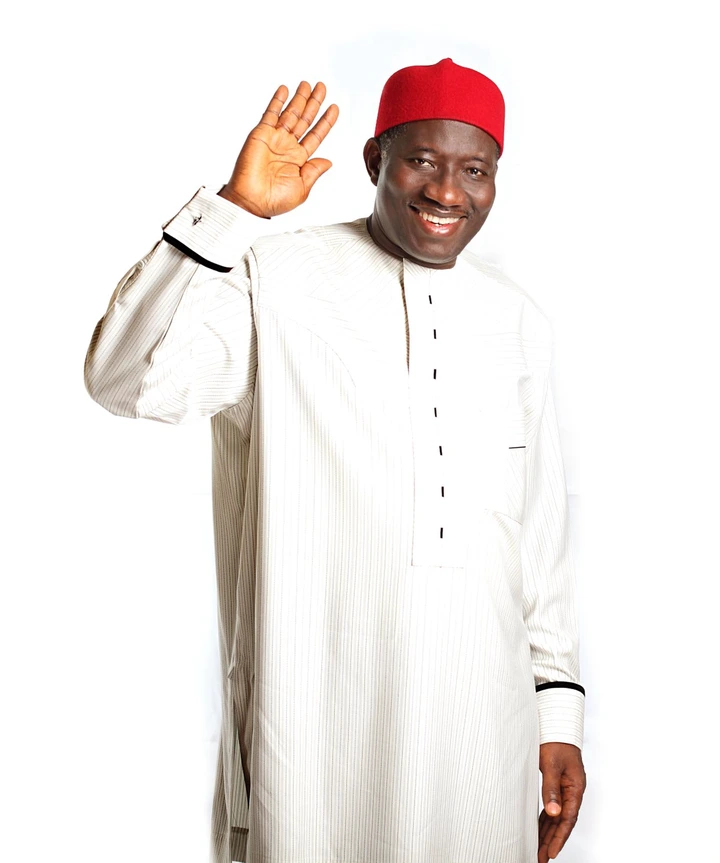 The political activist and pastor took to his verified twitter handle to drop the message in which he eulogies his former boss for his good works while he was the president.
While praising his former boss, Reno Omokri highlighted some of the rare good deeds of president Goodluck Ebele Jonathan.
Reno said time has vindicated the former president and he is the best president the country ever had because under him, Nigeria became the largest economy and Africa as well as the third fastest growing economy in the world just behind China and America.
Reno also praised President Goodluck Jonathan for building the single largest infrastructure in the country, the Abuja-Kaduna railway.
He concluded by praying God bless him forever for what he did for the country, Africa and the entire Black Race.
"May God bless you forever for what you did for Nigeria, Africa and the Black Race.
Happy 64th birthday Dr. Goodluck Ebele Azikiwe Jonathan.
#Happy64thBirthdayGEJ"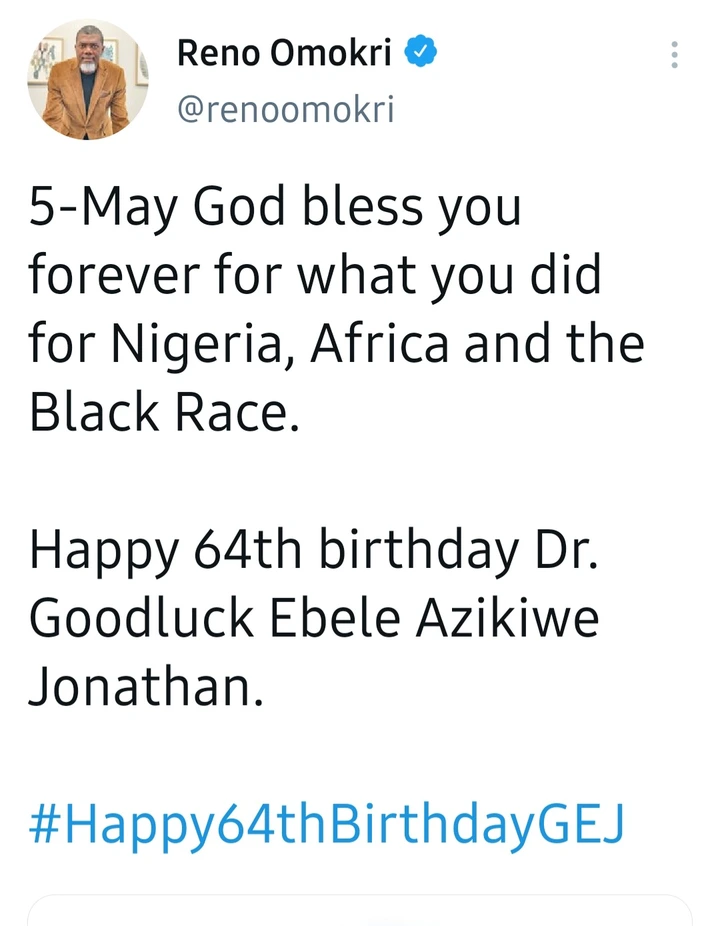 The former president is 64 years old today.