"Kwa Davido Tena? " Fans React After Noticing Singer Davido Did This To Hamissa Mobetto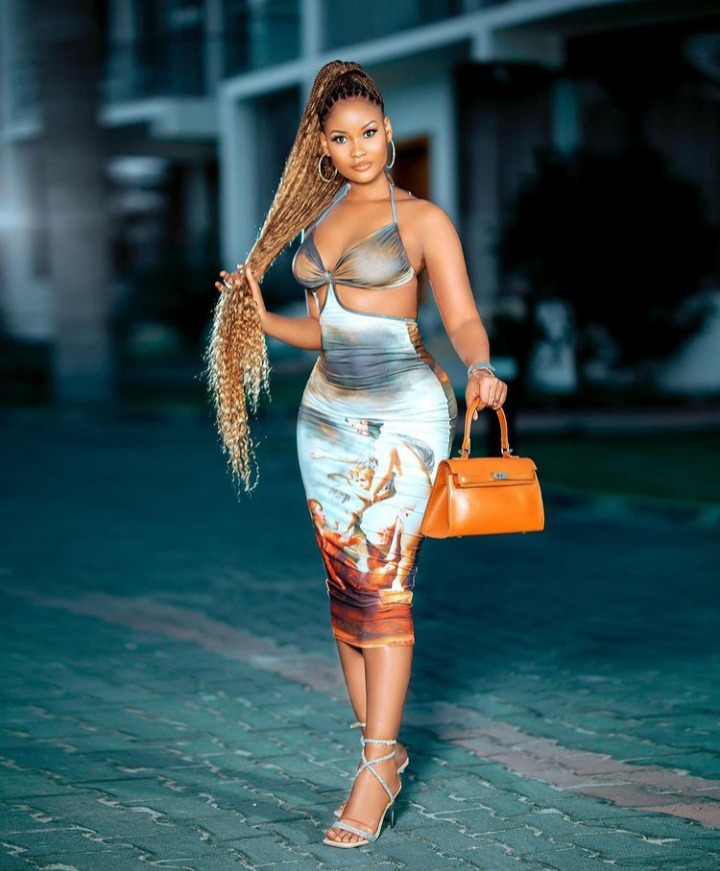 Hamissa Mobetto is a Tanzanian upcoming artist, who is also a fashion model, an entrepreneur, and she's also a mother of two adorable kids, a daughter who is the eldest and a son that belongs to Diamond.
Fans however have been left with many questions unanswered questions after realizing that singer Davido is following Hamissa Mobetto on Instagram. Which netizens considered that it is unusual. This comes after just some few weeks ago, Hamissa and American Rapper Rick Ross hinted to have been in a relationship after leaving hints all over the internet. This were comments that were suggestive. To some point that he was sending her gifts from abroad to Tanzania. Just to express his love to her. They were even posting each other on their Insta stories. Some few days ago, she promised to go to him fir a nret up, visit her social media. But when netizens realized that Davidi is now following her, here are their thoughts.