Kano Hisbah Destroyed 5760 Cartons Of Beer Yet They Get The Lion Share From VAT on Beer – Reno
Popular Nigerian writer, political activist, writer, and former presidential aide to President Goodluck Jonathan, Mr. Reno Omkri has taken to his official and verified Instagram account to give his opinion on the issues of VAT.
Taking to his official and verified Instagram account of over 500 thousand followers, the political activist stated that he stands behind Gov. Wike of Rivers state on his stance of not sharing his taxes with other states.
Below are some photos of Reno: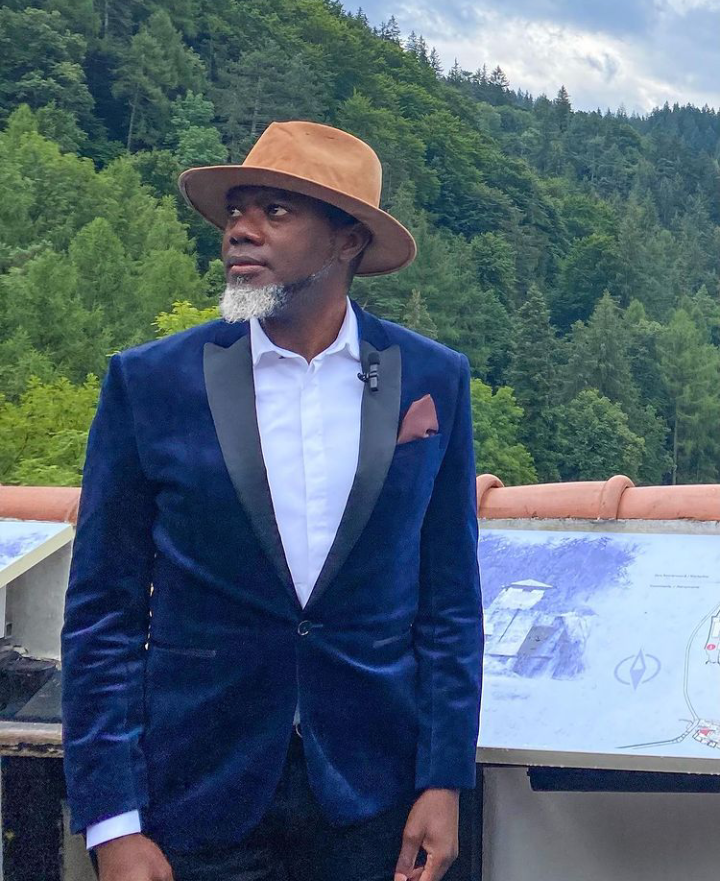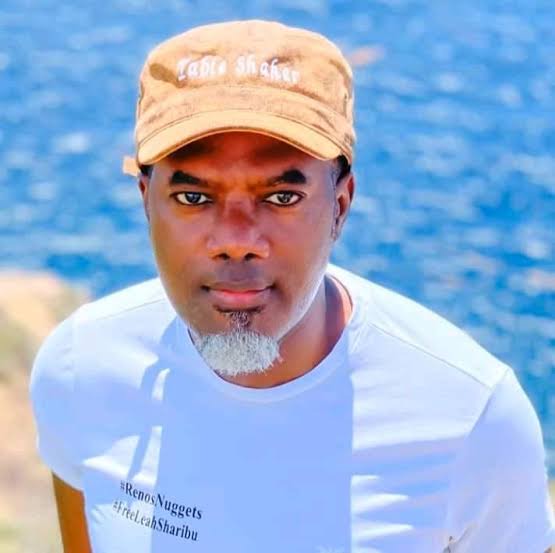 According to him, it was very wrong for a state to generate their tax and then share it with other states, he continued by saying that the Kano hisbah recently destroyed 5760 cartons of beer but yet they get the lion share from VAT on beer which other states generate.
Below is a photo of his post: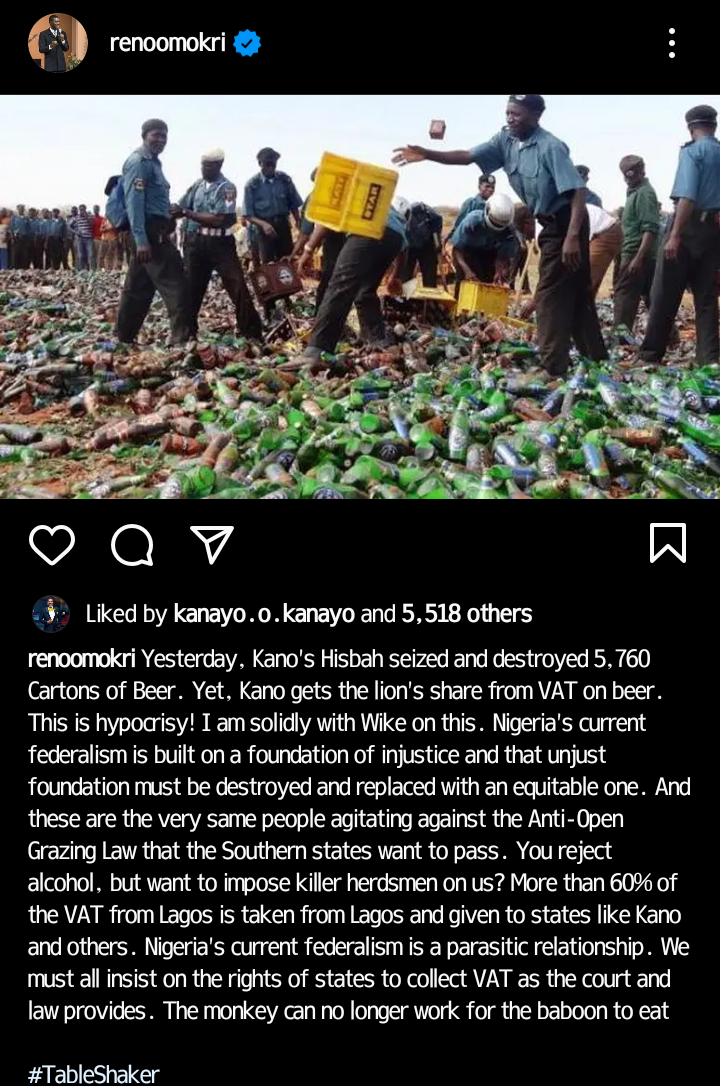 in his words, he wrote "Yesterday, Kano's Hisbah destroyed 5,760 cartons of beer, yet, Kano gets the lion's share from VAT on beer. I'm with Wike! We must all insist on the rights of states to collect VAT as the court and law provide, the monkey should no longer work for the baboon to eat.
More than 60% of the VAT from Lagos is taken from Lagos and given to states like Kano and others"
His post generated lots of reactions and comments as his fans, and followers aired their opinions on the matter.
Below are some of the reactions generated: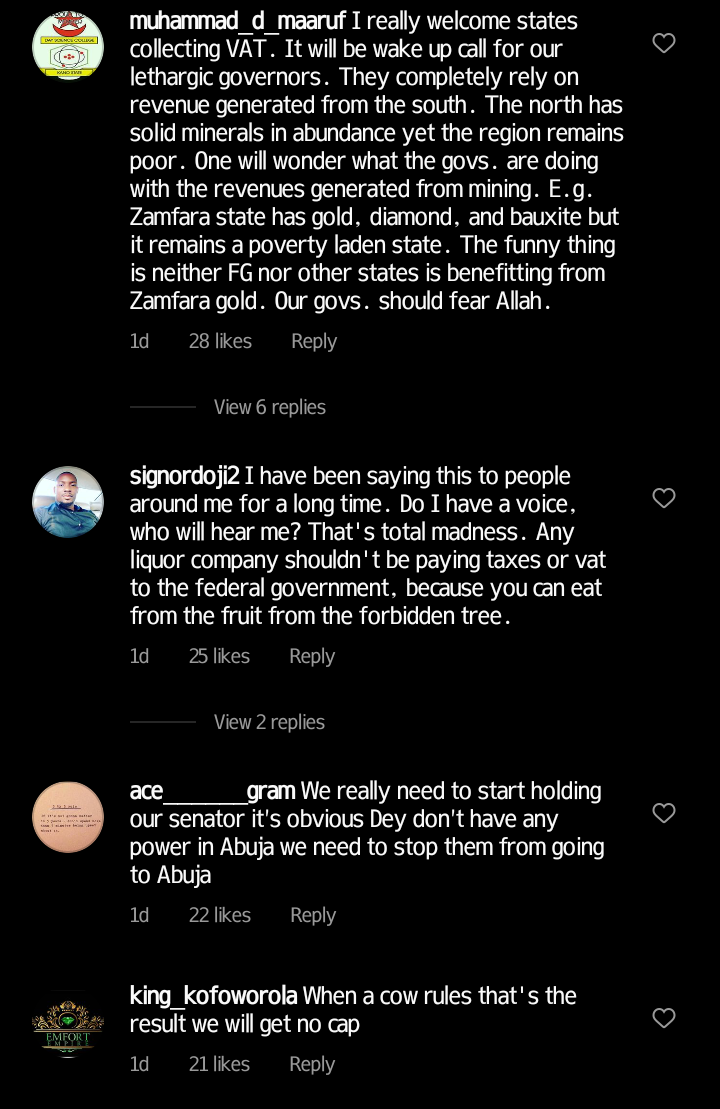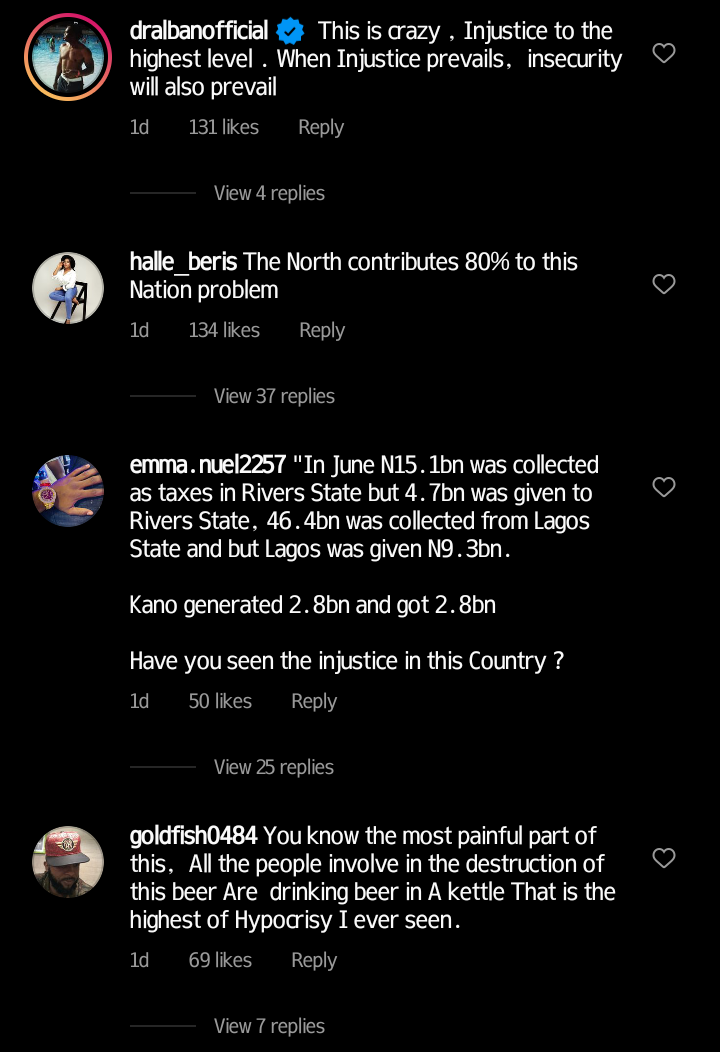 Recall that the issue of VAT had been a trending sensation ever since Gov. Wike of Rivers State came out to say that his state would no longer share their taxes with other states until his tenure as governor is over.
Other political figures have started to join voices and are backing the governor up on his new decision and Mr. Reno Omkri seems to have bought the idea.
What are your opinions on this?