Imade gets showered with love by father
Imade gets showered with love by father. Davido for sure is one loving father when it comes to parenting no wonder he chose to treat his little queen with a lovely date at a Chinese restaurant and feeding her with sushi. Imade who is Davido's first child never cease to enjoy lavishing from her dad.

Every daughter would surely want a father who would shower them with love and affection, Imade is one of those kids that has a wonderful and great dad.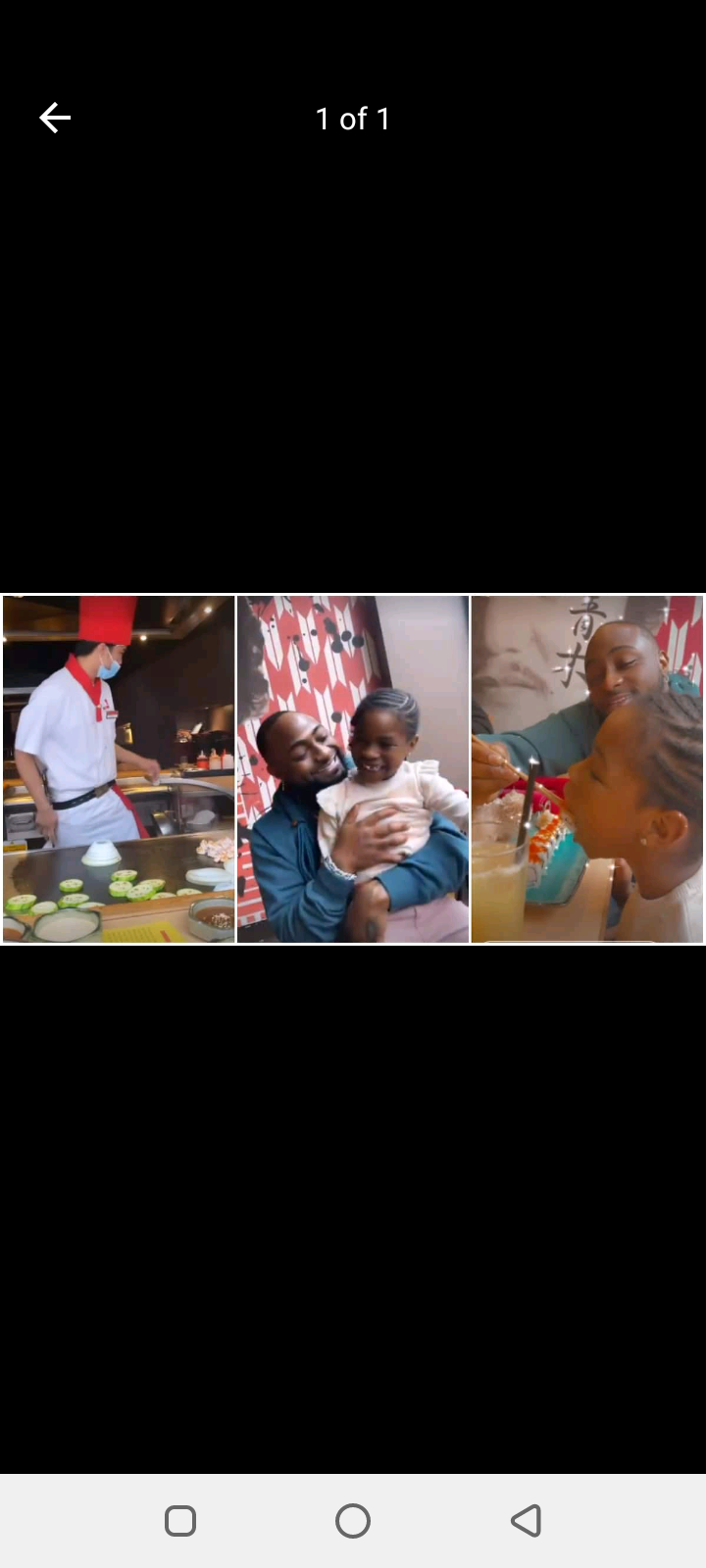 The father and daughter were spotted in London in a Chinese restaurant having the "father-daughter bond". Obviously it was fun filled because daddy is seen feeding his jewel.
You don't need to own the world to show love to your children, the little things one does out of love stays in the heart of their children forever, these are some things wonderful fathers are known for, daddies are wonderful when they want to be isn't it?.