If Buhari Releases Nnamdi Kanu, Gumi Will Intensify Bandit Amnesty Campaign – Opinion
When the question of insecurity in Nigeria is brought up, the bandits in the North and the Indigenous People of Biafra militants in the Southeast, are sure to come to mind. Two individuals are also frequently named in connection to these two groups: Sheik Ahmad Gumi, who regularly advocates for the interests of the bandits, and Mazi Nnamdi Kanu, who is the leader of the secessionist agitators.
Photo credit: The Whistler, The Cable.
There have been several requests from various groups for Nnamdi Kanu to be given his freedom by the Federal Government, the latest being that which was made by a delegation led by ex-Aviation Minister, Chief Mbazulike Amaechi. This is even as Kanu stands trial for accusations bordering on terrorism, as well as the formation of an illegal society that has allegedly been behind the destruction of lives and properties, through the actions of unknown gunmen.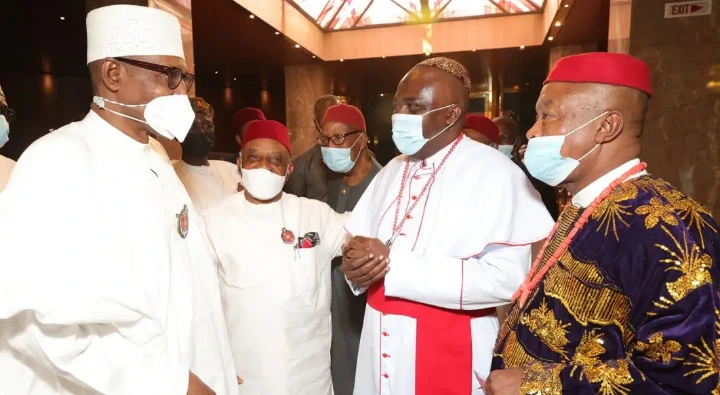 Photo credit: The Guardian Nigeria.
Responding to the request of the respected Igbo elder, President Buhari agreed to think about and consider the request for Nnamdi Kanu's release, while citing the difficulties it would entail. If the president eventually agrees to set Kanu free, the action is sure to draw the attention of Sheik Gumi, who has relentlessly been asking for amnesty for the bandits.
Not only does Sheik Gumi believe that the use of military force is the wrong way to tackle banditry, he also has the belief that the actions of IPOB are worse than those of the kidnappers. Recall that, earlier this year, he argued that while members of IPOB kill people and also threaten the unity of Nigeria, the bandits only kidnap for ransom. He also once referred to all agitators for secession as miscreants.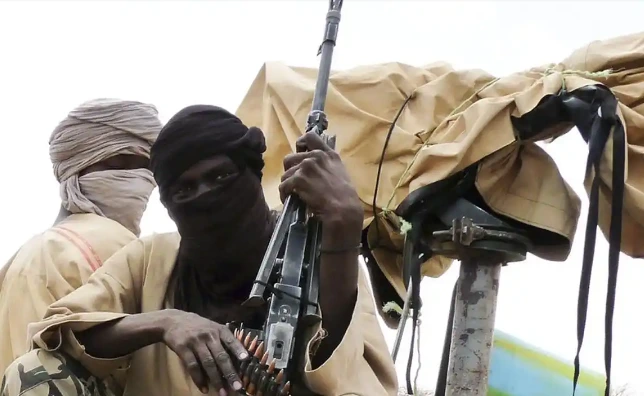 Photo credit: The Guardian Nigeria.
On a less accusatory note, Sheik Gumi has also called for dialogue to be used in addressing the issue of secession, saying that the government should try to hold talks with IPOB in a bid to arrive at a resolution. Should the meeting between President Buhari and the Igbo elders result in Nnamdi Kanu's release, it stands to reason that Gumi will bring up his call for bandit amnesty in the wake of it.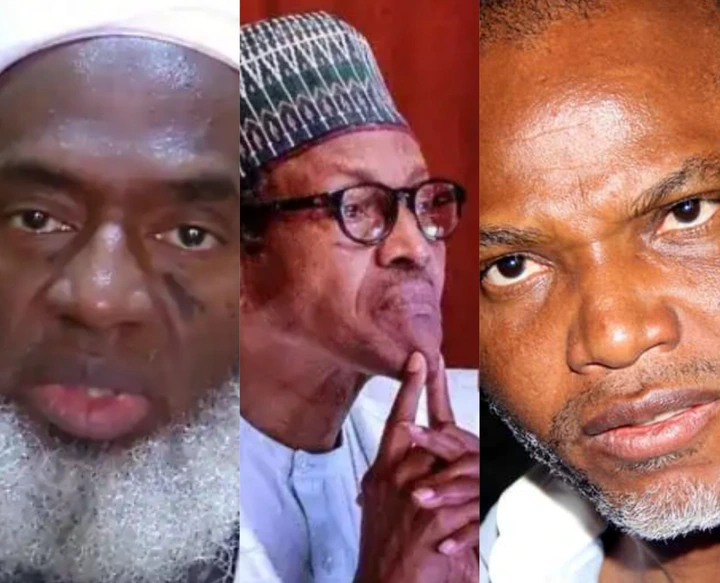 This is a rather dicey situation that President Buhari has found himself, where he has to weigh the advantages and disadvantages of releasing Nnamdi Kanu, especially considering the response it will generate from other agitators like the person of Sheik Gumi.