I Won't Leave My Husband Because Of Cheating – Nollywood Actress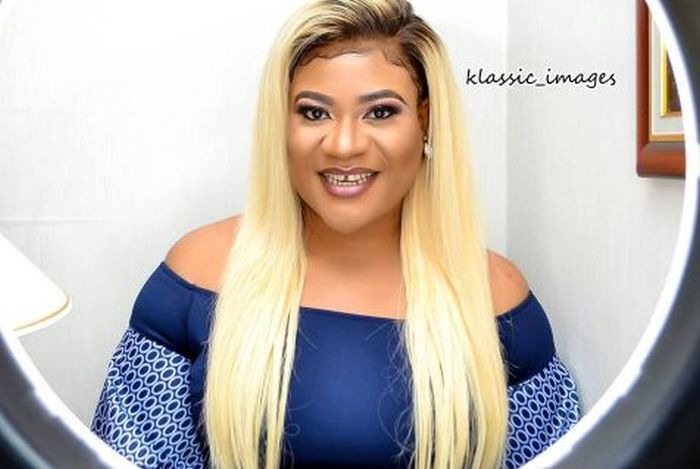 Popular Nollywood actress, Nkechi Blessing has said that cheating is not enough reason to make her leave her husband. The actress while speaking in an interview with Saturday Beats on celebrity marriage crises disclosed that only demostic violence could end her marriage.
"The only thing I won't tolerate in marriage is domestic violence I would rather leave immediately so that there won't be repeated episodes. But, cheating is not enough to make me leave my marriage"
According to her, many ladies use cheating as an excuse when divorcing their husbands. "Although, I do not support cheating because no woman wants to share her husband" she added.
"I prefer respect to love. If a man respects me, he won't rub his infidelity on my face. But though, women also cheat" she said.
Blessings further advise married women to take away their marital issues from social media as it won't help but rather escalate the problem and make her ridiculous in the eyes of public.