I Want Peace In Igbo Land, They Rendered Me Homeless In Nnewi – Joe Igbokwe
Joe Igbokwe, who was the spokesperson of All Progressive Congress (APC), Lagos State chapter, has taken to his official Facebook handle to demand perfect peace in Igbo land, adding that he has been rendered homeless in Nnewi after his home was burnt down by some criminal elements.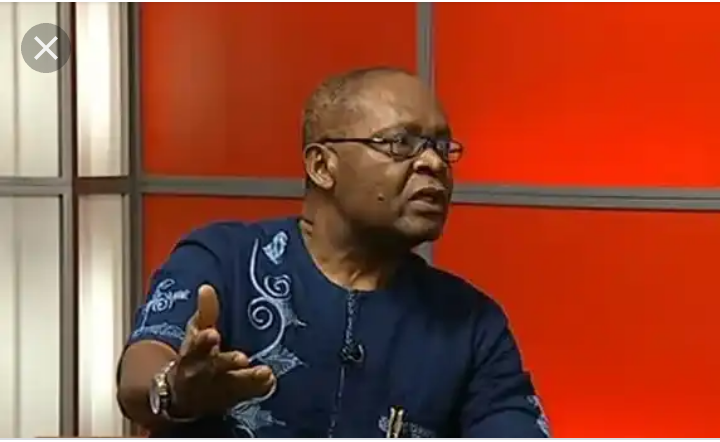 While sharing on his official Facebook handle, the exceptionally boisterous APC supporter, and special adviser to the Lagos State governor on drainage and water resources, Joe Igbokwe said, "In the name of God almighty, I want peaceful peace in Igbo land at all costs, even though hundreds died, trillions lost, homes burnt to ashes including mine. They rendered me homeless in Nnewi".
See the post below…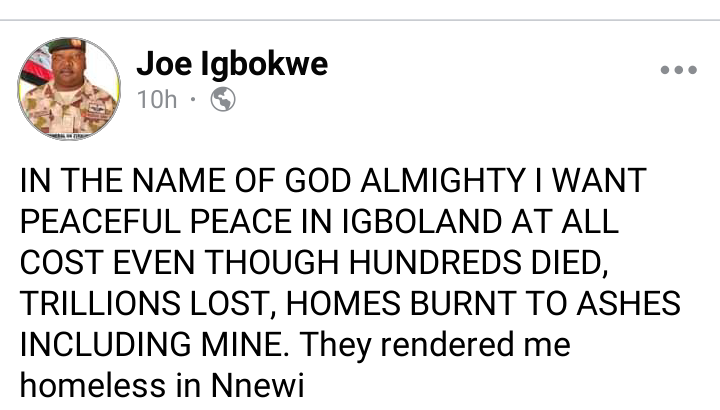 It could be recalled that the outstanding politician took to his official Facebook page to raise alarm about his country home being burnt down by some criminal elements.
According to him, he claimed that the Indigenous People of Biafra (IPOB), were responsible for the act, adding that the closed-circuit television also known as CCTC in his house, captured the arsonists as they arrived at his country home in Nnewi, a commercial town in Anambra State.
However, based on these notes, the outstanding politician has demanded peace in Igbo land, adding that whatever it will cost for peace to reign in Igbo land, even though hundreds need to die, the Igbo people are ready to do it.
This is a strong move by Joe Igbokwe, however, the aspect of hundreds dying just to gain peace in Igbo land is not welcomed at all, we are asking for peace, not for people to die or homes burnt to ashes as Joe Igbokwe claimed. The Igbo people are known for peace and unity, although what is happening in the southern region does not speak well about the Igbo people, I hope after the meeting between some Igbo leaders and the President, Muhammad Buhari, things would change for good in the region.