I like Liquorose a lot, but our relationship is going through trials & tribulations at the moment -Emmanuel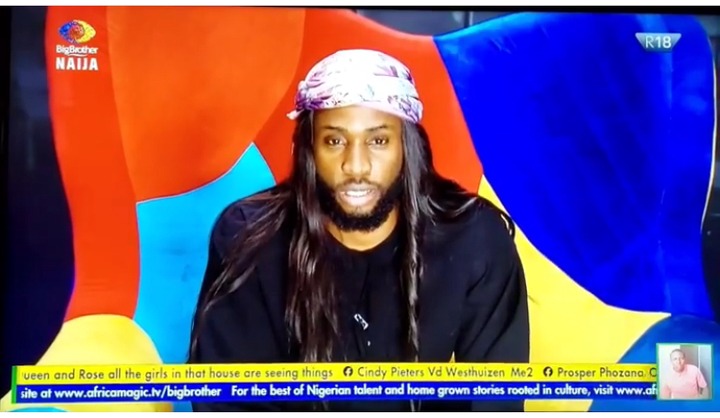 Emmanuel reveals the current state of his relationship with Liquorose.
The camera focused on Emmanuel in his diary session with big brother. Big Brother decided to engage Emmanuel in a discussion about the relationship issues in the house.
Below is the breakdown of their discussion.
BB: It may seem as though certain friendships and relationships seem to be going through some trial this week. Talk to big brother about your relationship with Liquorose.
Emmanuel: That's true big brother. My relationship with Liquorose is going through trials and Tribulations at the moment. The whole thing started after she came back from her diary session. She started giving me an attitude. Have tried talking to her but she has been ignoring me. This is not the right time for this, because I'm up for possible eviction and someone I truly like in the house is giving me bad energy.
See reactions below.