"I Could Switch From Cross' Bed To Yours" – Angel To Yousef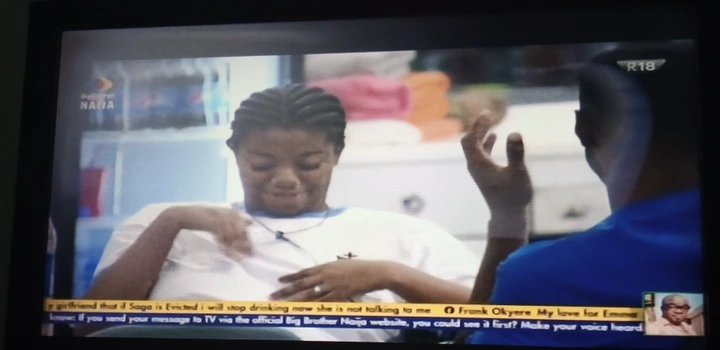 Angel told Yousef that she can Switch from Cross' bed to his bed, after she found out that Yousef has been a little jealous during those times she has been spending time in Cross' bed.
Initially, Yousef proceeded to ask Angel what she has with Cross. Then, Angel stated that she doesn't think Cross likes her in the romantic way and he sees her more like a friend. Yousef further inquired about the times Angel spent the night in Cross' bed, and this was when Angel asked Yousef whether it has been making him (Yousef) jealous. Although Yousef didn't say anything, the look on his face affirmed that Angel sleeping in Cross' bed has actually been making him jealous.
However, when Angel found out how Yousef really felt, she explained to him that she only goes to Cross' bed because she is lonely. This was when Angel told Yousef that she can actually switch from Cross' bed to his bed if it's going to make him feel any better.