Here Is What We Know About The "Adam And Eve Jungle Reality Show"
It was around this time last year that we started hearing about the Adam And Eve Jungle Reality Show. The show's organizers had engaged many popular social media influencers to promote the newly introduced reality show across all social media platforms and make sure its maiden edition was a success.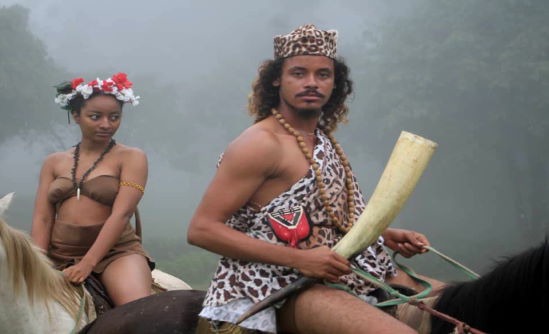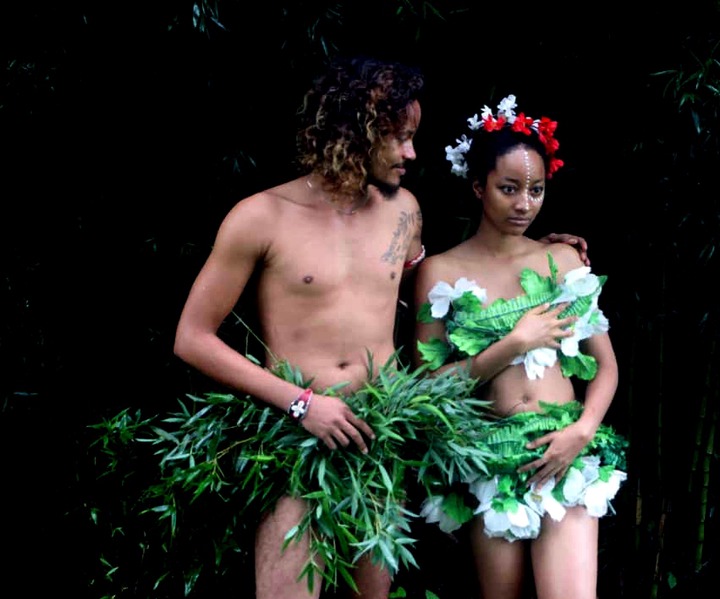 The show was going to take 24 successful applicants on a 100-day mission to a jungle where they would search for a hidden treasure. The finder of the hidden treasure was going to be rewarded with Grand Prize of 30 million naira and a brand new SUV vehicle. The 1st and 2nd runner-ups were also promised with juicy consolidation prizes.
A website was created where interested persons can register with a token of 2k. The awareness for the reality show was so massive and, of course, many people registered for it.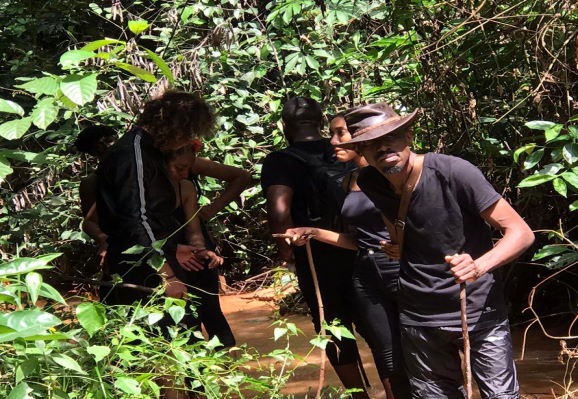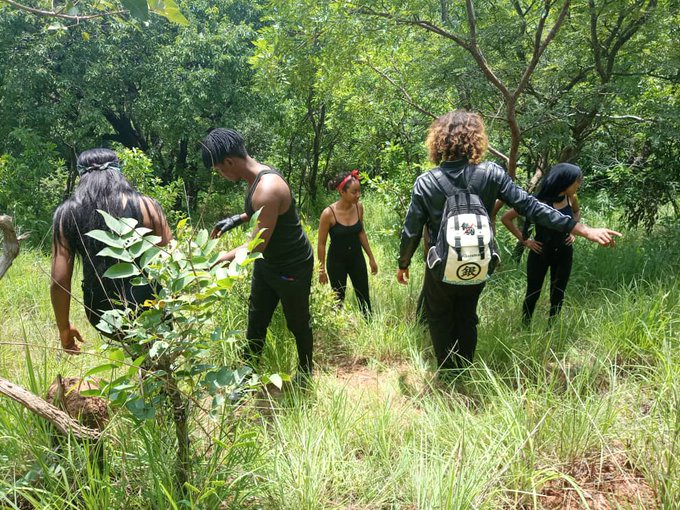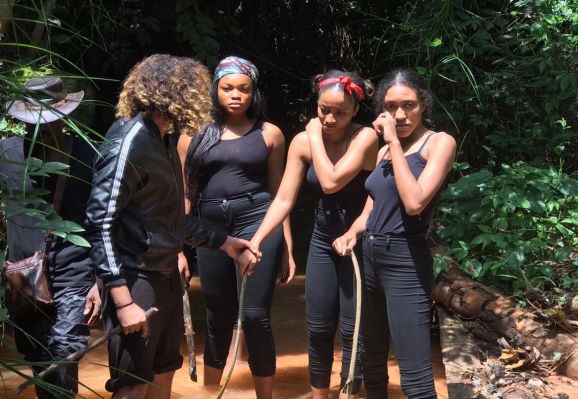 Pre-audition screening exercise for Adam And Eve Jungle Reality Show was held virtually for the registered participants. But many of them missed the exercise which the show organizers stated was mandatory, so there was a need for a second date for this.
And, on February 17, the organizers of the show stated across their social media pages that there would be another pre-audition screening, for those that missed the first one, the next day. Like the first one, the second screening exercise was going to be held virtually.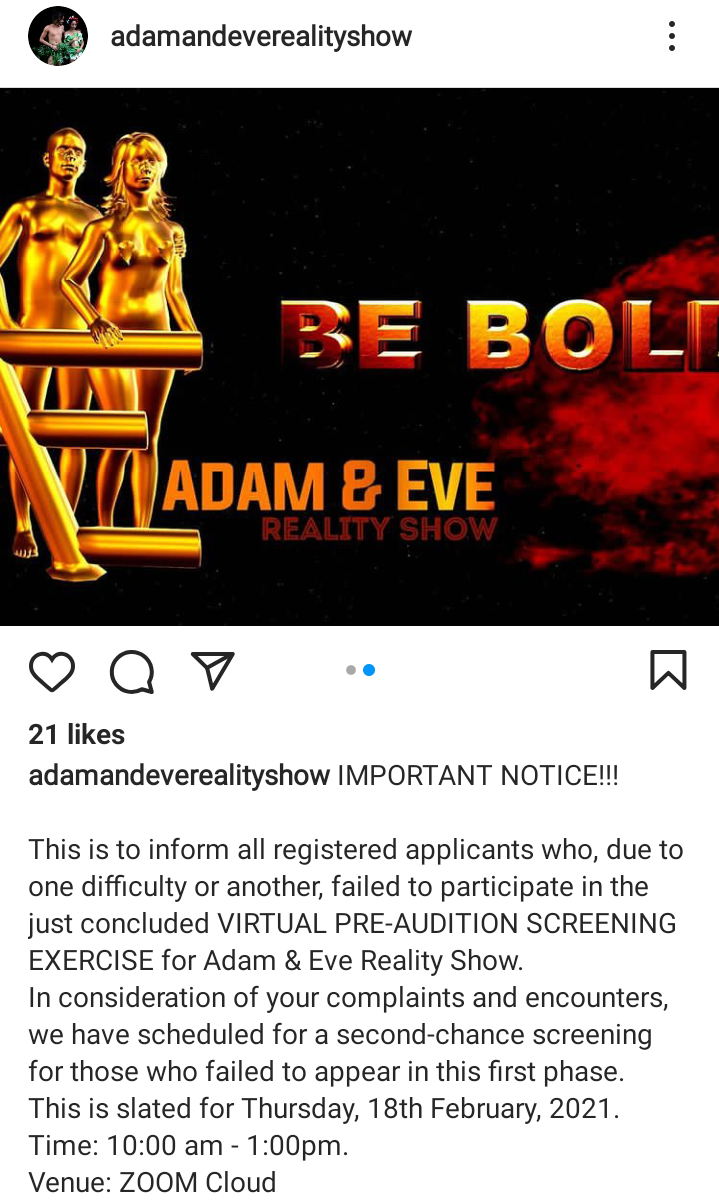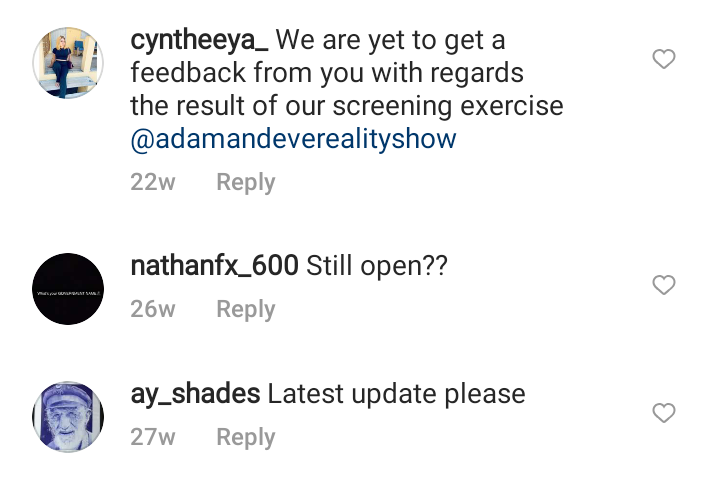 But, that was the last time that the show organizers were going to share any information with the registered applicants, or put any updates on their social media pages. Meanwhile, the website created for the show is currently down.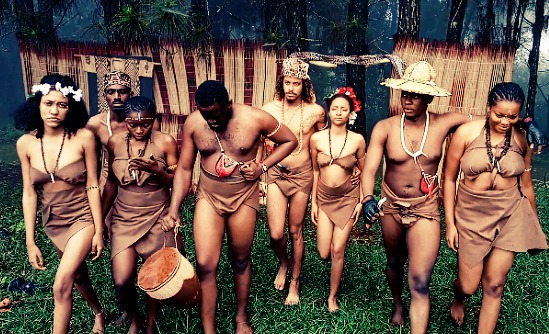 It has been seven months now, and the registered applicants are still waiting to know whether they passed or failed the screening exercise. While we await the next update on Adam And Eve Jungle Show, we hope all is well with the show and its organizers.
Kindly drop your comment.
Like and share the post.