"God knows I love you" -Emmanuel says after failing to convince Liquorose to be with him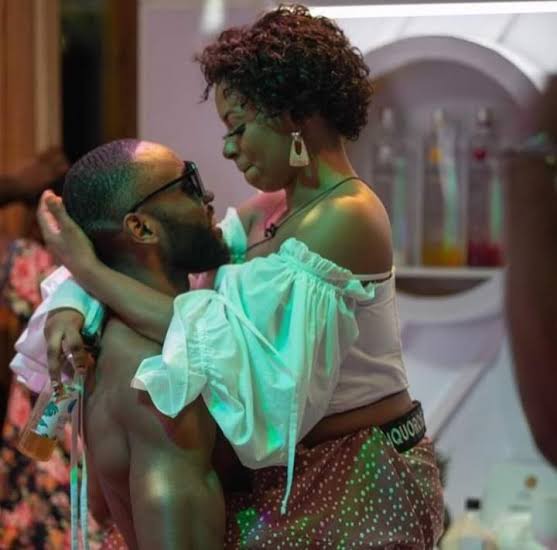 Moments after big brother gave Liquorose the secret task of pranking Emmanuel by fighting and ignoring till her next diary session,which she agreed to do, Emmanuel decided to find out why she has been ignoring him.
Emmanuel left his bed and went to meet Liquorose who was seen sleeping in the lounge. He asked her to come sleep with him as they are known for sleeping on the same bed every night but Liquorose bluntly refused him, stating that she doesn't want to cage him and doesn't need his pity love.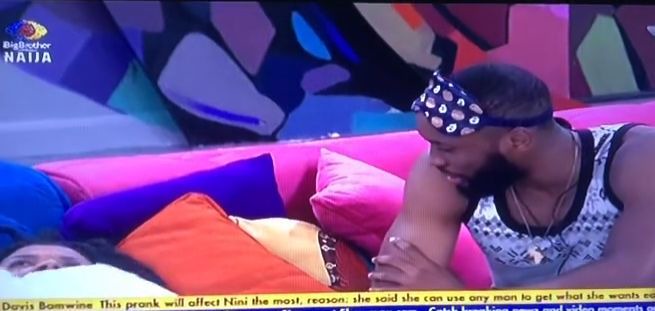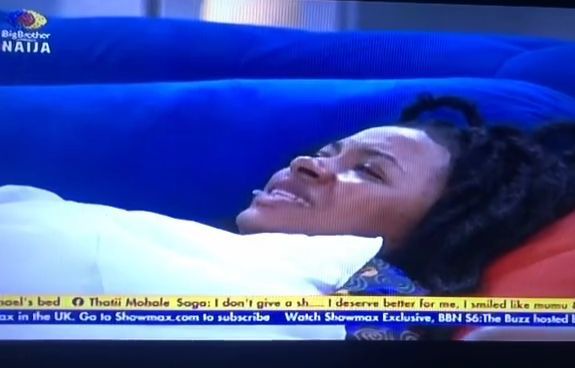 On hearing this, Emmanuel responded stating that after being with her for 7weeks she still thinks he is playing games and showing her pity love, telling her that she is not caging him.
But Liquorose failed to listen. Then Emmanuel stood up and as he walked away, he said, "God knows I love you".
In my opinion, I feel the secret task given to Liquorose may really do more harm to their relationship than good especially if Emmanuel should later find out that she was using him to play a game.