"God forbid that such a thing should happen" -Reno reacts to rumors GEJ is planning to defect to APC. Reno Omokri, Special Assistant to former Nigerian president, Goodluck Jonathan, has reacted to rumors that his former boss is set to defect to the ruling All Progressive Congress (APC).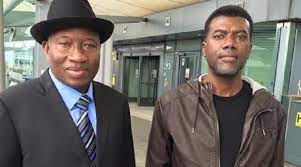 A Twitter handler had asked Reno Omokri to clarify on the rumor.
He wrote;
"Please, @renoomokri help clarify my doubts… I saw a post here on Twitter, stating GEJ's intent to move over to APC. Please, may I know if it's true".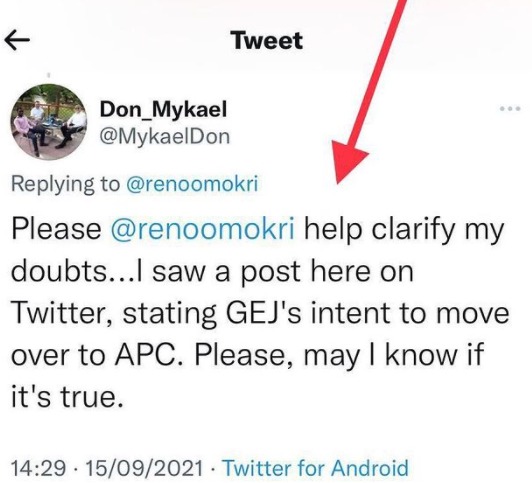 Responding, Reno wrote;
"DEAR @MykaelDon,
God forbid that such a thing should ever happen. However, if it should happen (it will not), is it Twitter you will see it or CNN?. This man is more than a honourable man. He is a specimen of a gentleman. He is 63 years old and throughout his life he has only ever been in one party.
The best judge of future behavior is past behavior. APC celebrates when even a councillor joins their useless party. How will a former president, especially one with the juice that HE Jonathan has, join that contraption of backwardness, and you will not see APC dancing naked for joy? God gave us common sense. Let's use it!!".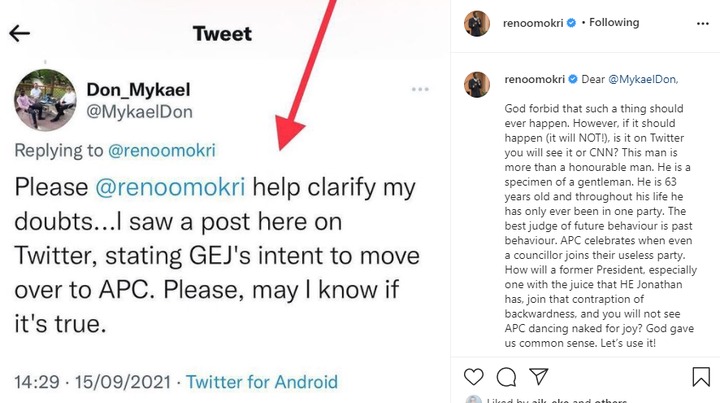 The People's Democratic Party (PDP) has also come out to clear the air that they have not received any official correspondence from Goodluck Jonathan on the matter.
However, the All Progressive Congress has stated that the former president is welcomed to the APC if he is tired of the crises rocking the PDP.
As of late August 2021, PDP leaders reportedly visited Jonathan at his house in Abuja. That visit, according to sources was to plead with him not to defect from PDP.