Why So Shy?- US Singer Enisa Asks Her Young Nigerian Fan After They Finally Met Online
A popular US Singer known as Enisa has finally met one of her young Nigerian fan known as Smithie via a video call, but it was clear that the young fan was very shy.
Smithie's shyness during the video call is far from his usual demeanor on Twitter where he jokes around with the beautiful US Singer who sang Love Circles.
Enisa became very popular among Nigerians after she showed her support during the era of the End SARS, when Nigerian youths took to the streets.
Since that time, the singer has grown increasingly popular among Nigerians, with most of her songs being streamed by Nigerians, making her grow fond of them.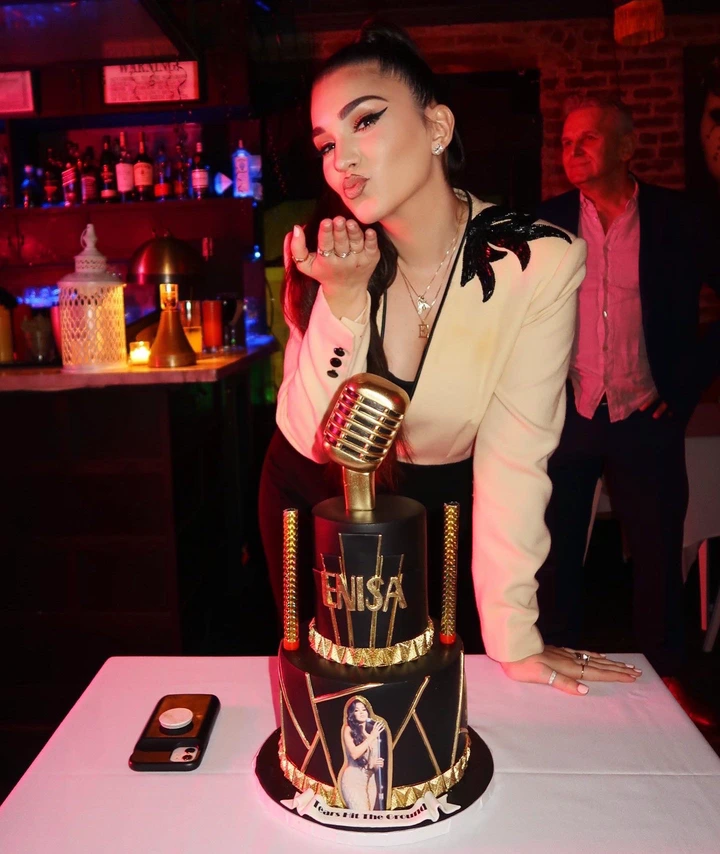 While Smithie who is also known as Beardless Smallie and Enisa have been sharing jokes on Twitter timeline, they decided to meet through a video call.
In the video chat, the singer introduced Smithie as her Nigerian friend, telling her fans who were viewing worldwide that she has fun with him online.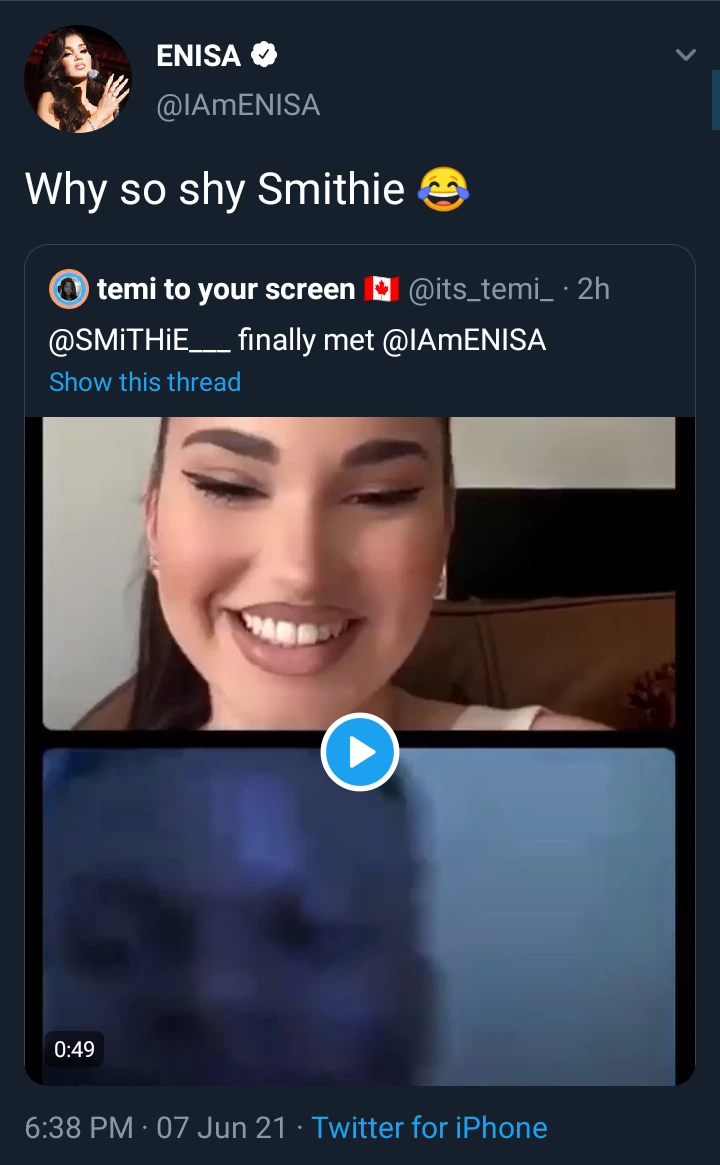 The beautiful singer also noticed that the young Nigerian influencer looked very shy and even though she tried to make him feel comfortable, it was not working.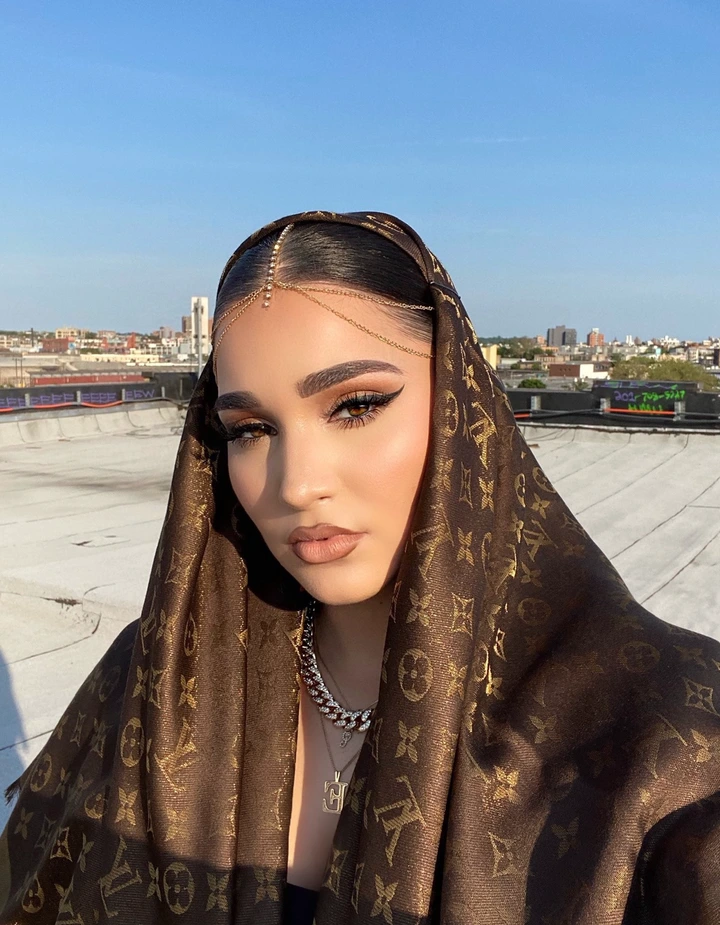 When the video of the online meeting between her and Smithie was finally shared online, she commented on the influencer's shy attitude saying "why so shy? Smithie?".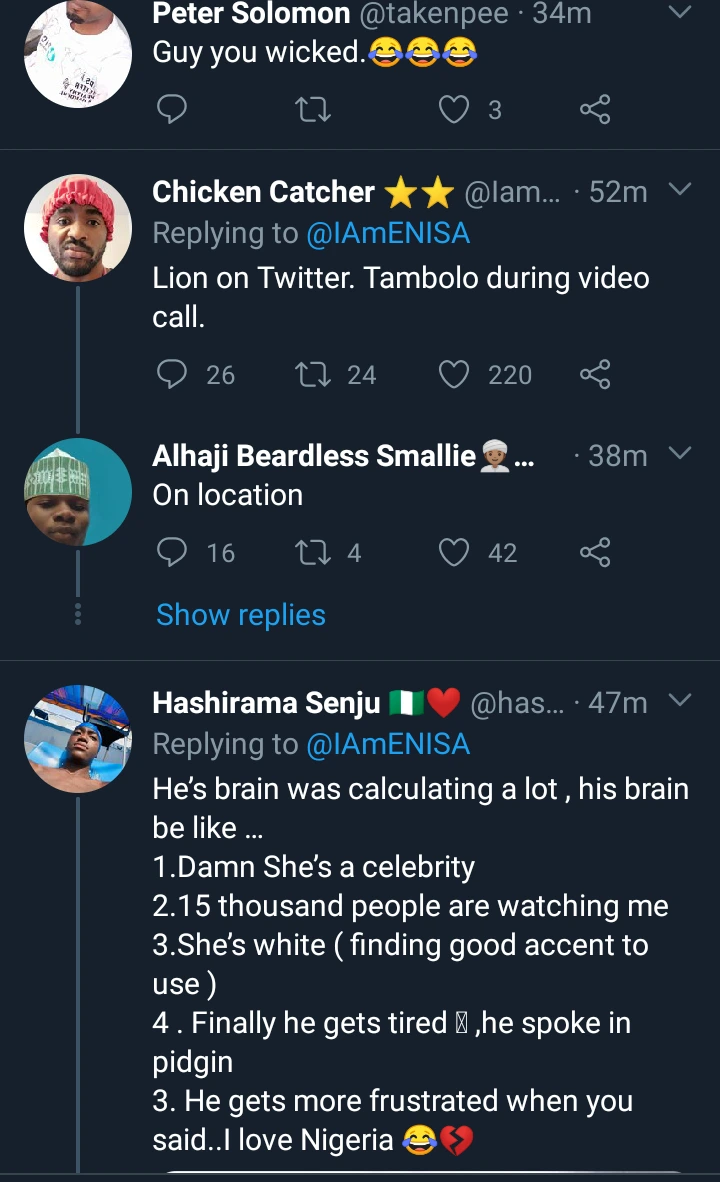 Watch video here
The alliance between the young Nigerian who resides in Kano and the beautiful US singer shows how social media has brought different people together.