DJ Zinhle and Baby Asante released from hospital | see stunning pictures of the duo homecoming
DJ Zinhle and Baby Asante released from hospital | see stunning pictures of the duo homecoming. Inside DJ Zinhle and Baby Asante's homecoming – the little one arrives home for the first-time.
It looks like DJ Zinhle and her baby girl, who is believed to have been named Asante, received a very warm homecoming from their family. When news broke that the DJ had given birth on Wednesday, close friends revealed that they would be discharged by the end of the week.
The doting mother had also hinted that she has indeed welcomed her baby girl when she posted 'grateful' on her Instagram stories. On Saturday, Zinhle posted a series of stories where she puts on her shoes, standing next to some luggage. Hinting at leaving the hospital after staying there for a few days following her apparent C-section procedure.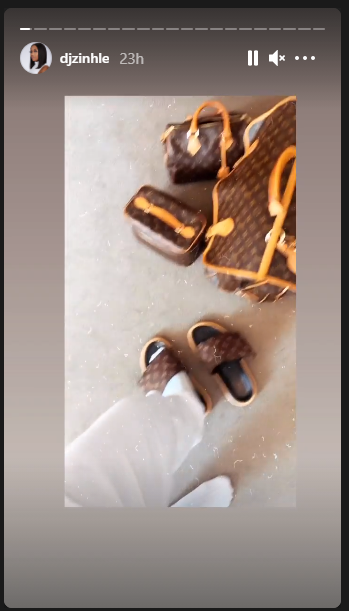 Then she posted a GIF of what looks like a small dinner party with close friends and family. The dinner table had pink balloons, hinting once again that she welcomed a baby girl. They definitely had a feast as the food looked mouthwatering.
With all this baby fever, DJ Zinhle is also waiting in anticipation for the premier of her reality show DJ Zinhle: The Unexpected on BET Africa. She once again posted another trailer and boy are fans excited.
Zalebs picked up three important things from the trailer alone, showing that the show will be a hit.
1. DJ Zinhle has revealed that she does not want to get married but her bae Murdah Bongz insists that he wants to "do the right thing". The right thing can only mean that she and Murdah Bongz to make things official and become a family.
2. DJ Zinhle is tired of people thinking her life has a huge Kiernan Forbes factor. Her baby daddy AKA has no role he plays in her life and she has made that clear on the reality show. There is also a picture of AKA and their baby Kairo Forbes in her home.
3. It looks like Zinhle jewellery and accessories company Era by DJ Zinhle might be struggling. She recently launched her flagship store Era by DJ Zinhle at the Mall of Africa and it was a huge success. But it might be struggling as DJ Zinhle revealed on her reality show that it is a major concern for her as the other companies are doing well.
"Boulevard is doing well, distribution is our biggest thing right now. Era is a bit of a concern for me right now. I feel like I've been babysitting Era for too long". Said DJ Zinhle.
Checkout the homecoming pictures on the gallery below: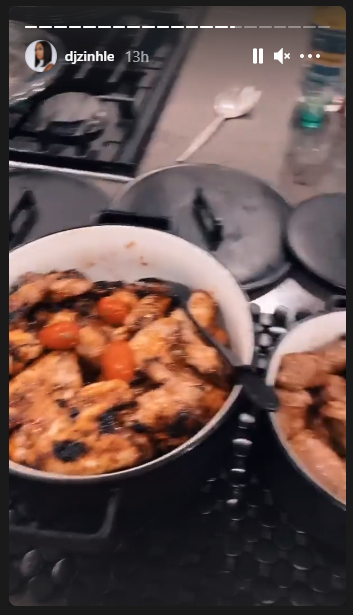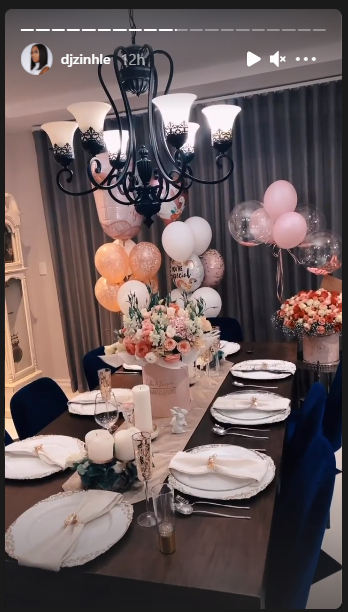 Source : https://www.google.com/url?q=https://twitter.com/Zalebs/status/1436975163015368705%3Fref_src%3Dtwsrc%255Egoogle%257Ctwcamp%255Eserp%257Ctwgr%255Etweet&sa=U&ved=2ahUKEwi52riki_nyAhWEQUEAHUAIAp0QglR6BAgJEAQ&usg=AOvVaw32rg7wkKG5z_OiZiJi7F-2