All These Kissing And Touching Is a Stupid Act, Is Not Good For You – Whitemoney Advises Queen. The Big Brother Naija housemate Whitemoney has advised his colleague, Queen, to stop kissing and touching other male housemates because it may affect Queen's political ambition in the future.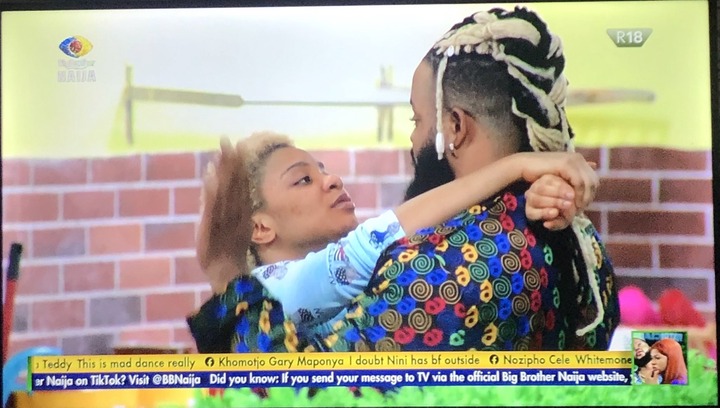 They were in the garden when this conversation takes place, As the camera focus on them, Whitemoney was heard Telling Queen to stop kissing and touching with fellow male housemates. He said stop all this extra kissing and touching, it is a stupid act, it is not good for you, perhaps it may affect your political ambition.
Queen is a 26-year-old girl from Akwa Ibom State. She is a Philanthropist and an ambitious politician, this advice may be of great help to her if she still wants to pursue her political ambition after the show.
Recall that Whitemoney and Queen settled their differences last week, as Whitemoney eventually win the head of the house game. He became head of the house (HOH) and he chose Queen his deputy head of the house. Both of them have been occupying the head the house lounge.