3 Key Things Buhari Discussed With Igbo Elders During His Visit To Imo State And The South-East
President Muhammadu Buhari's visit to the South-East, precisely Imo state today, was greeted with a lot of fanfare and celebrations. Igbo Elders were not left out, as they trooped out to welcome the president to the troubled heartland of the country.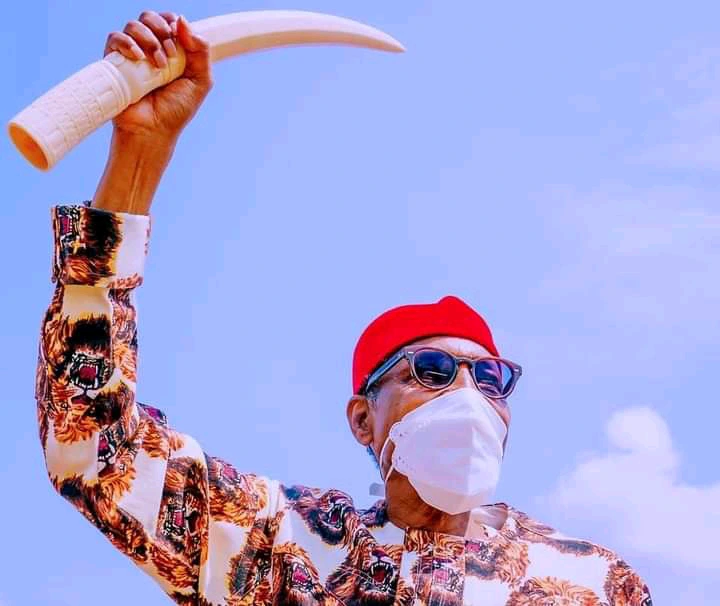 According to Governor Hope Uzodinma, Buhari's main aim of visiting Imo was to commission some projects; however, the President still spared some time to talk to Igbo Elders, leaders, and stakeholders.
In the meeting between the president and the Igbo Elders, three key things were discussed: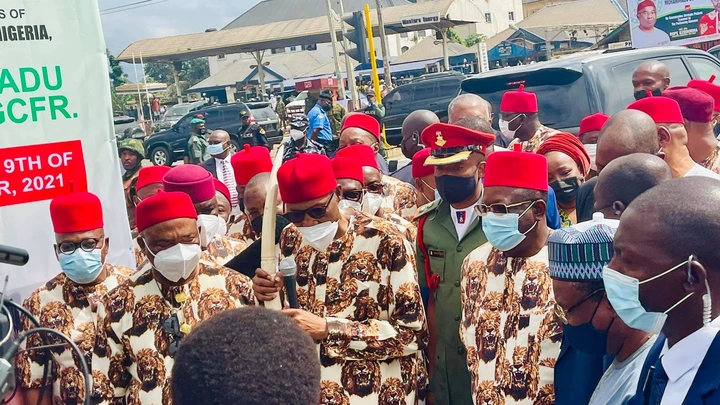 1. First, the elders called on the president to see to the release of some Igbo youths that are being detained across various parts of the country. This call was made by Professor George Obiozor, the President-General of the Ohaneze Ndigbo Worldwide.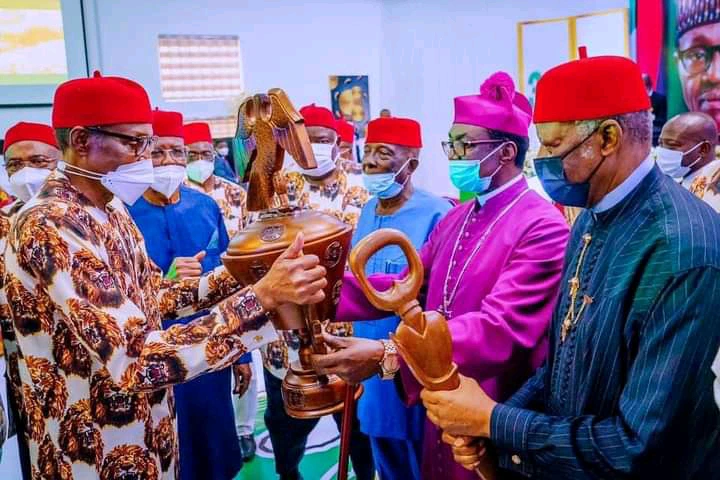 2. Secondly, the Igbo elders used the opportunity of Buhari's visit to reassure him about their commitment to the unity of the country. Prof. Obiozor stressed that the Igbos do not have a separatist agenda, and that the region would continue to be part of the country if justice continues to thrive.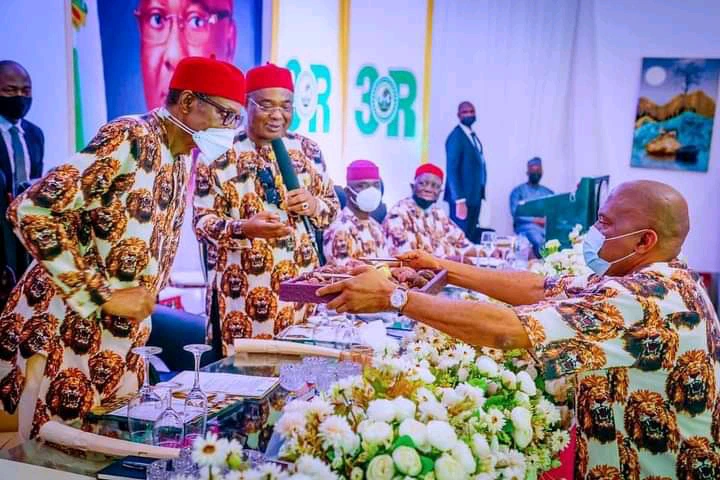 3. The elders also called on the Federal Government to consider establishing a zonal police, to complement the activities of security agencies in fighting insecurity in Igbo land.
Photos Credit: Joe Igbokwe @Facebook.
The writer opines that the Igbo elders should be commended for using the opportunity of the President's visit to table their demands before him physically. Recall that some elements had asked that the elders boycott meeting the president; If the elders had stayed in their houses, how would they have made these demands?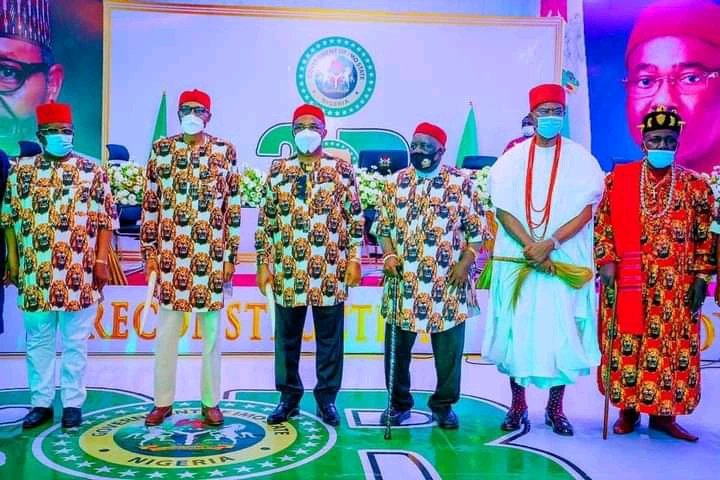 It is critical that the elders stressed their commitment to Nigeria's unity, to Buhari physically. This way, they may have proved to the President that Nnamdi Kanu and his agents are speaking for themselves and not for the Igbo region.
Share your views below.